V-Mart calls first Player of Month Award 'special'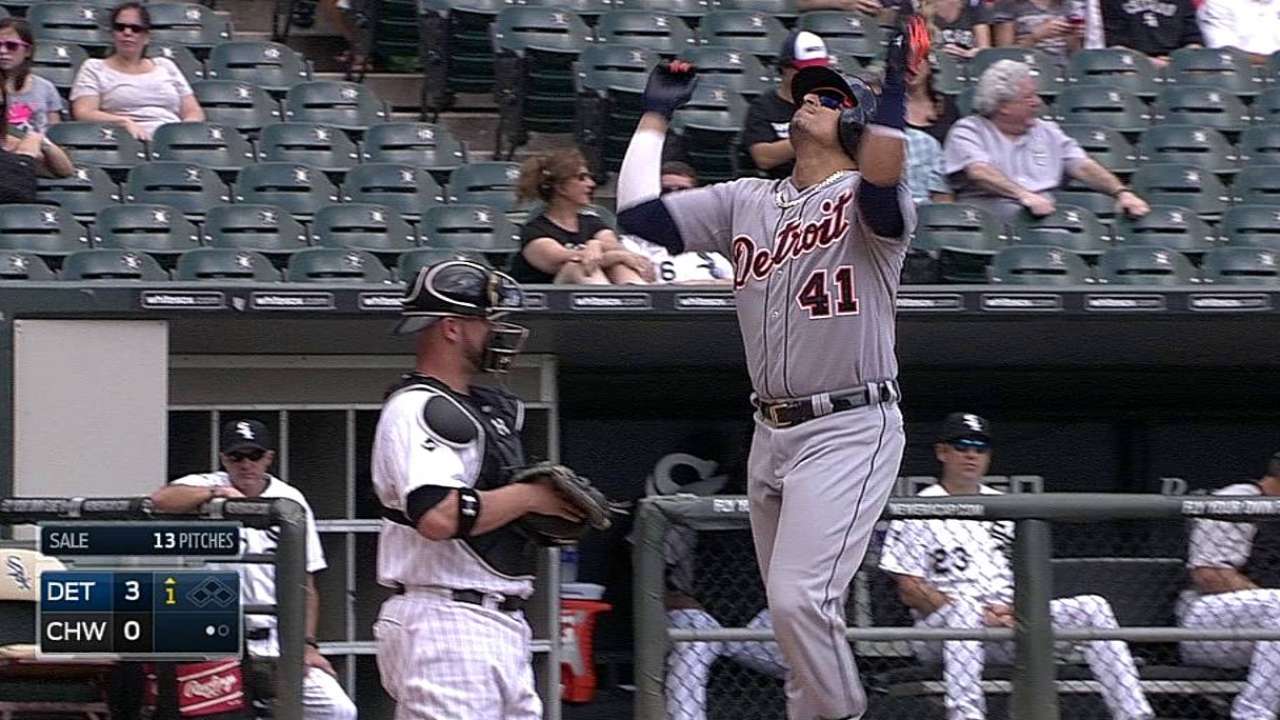 CLEVELAND -- Victor Martinez of the Tigers doesn't play baseball to win individual awards. The 35-year-old first baseman is in his 12th Major League season because he loves the game.
Martinez was named the American League Player of the Month for the first time in his career Wednesday, earning August honors after hitting .350 with 20 runs, six homers and 30 RBIs in 31 games.
"I don't pay attention to numbers, honestly, but this means a lot to me to be named Player of the Month for the first time," Martinez said softly. "After 12 years in the big leagues, to be recognized this way is special. Being able to help the team win games and get this award, it's really nice."
V-Mart is arguably having his best year in the Majors, leading the AL with a .401 on-base percentage and 23 intentional walks entering Thursday. He ranked second in the Junior Circuit with a .332 batting average and a .564 slugging percentage.
Martinez also has hit a career-high 28 homers and knocked in 90 runs, putting him in a great position to cash in when he becomes a free agent following this season.
"I'm definitely looking to play another few years, but we'll see what happens," he said. "I have to get through the rest of the season and, hopefully, the playoffs first, but I want to continue on."
With Detroit in the thick of the AL Central and Wild Card races, Martinez is eager to reach the postseason for the fifth time. He is a .314 career playoff hitter, but has never appeared in a World Series game.
"We have the pitching and we have the offense to do it," Martinez said. "It's just a matter of time before we put everything together at once and put a lot of wins together."
Brian Dulik is a contributor to MLB.com. This story was not subject to the approval of Major League Baseball or its clubs.