V-Mart remains at first base, allowing Miggy to DH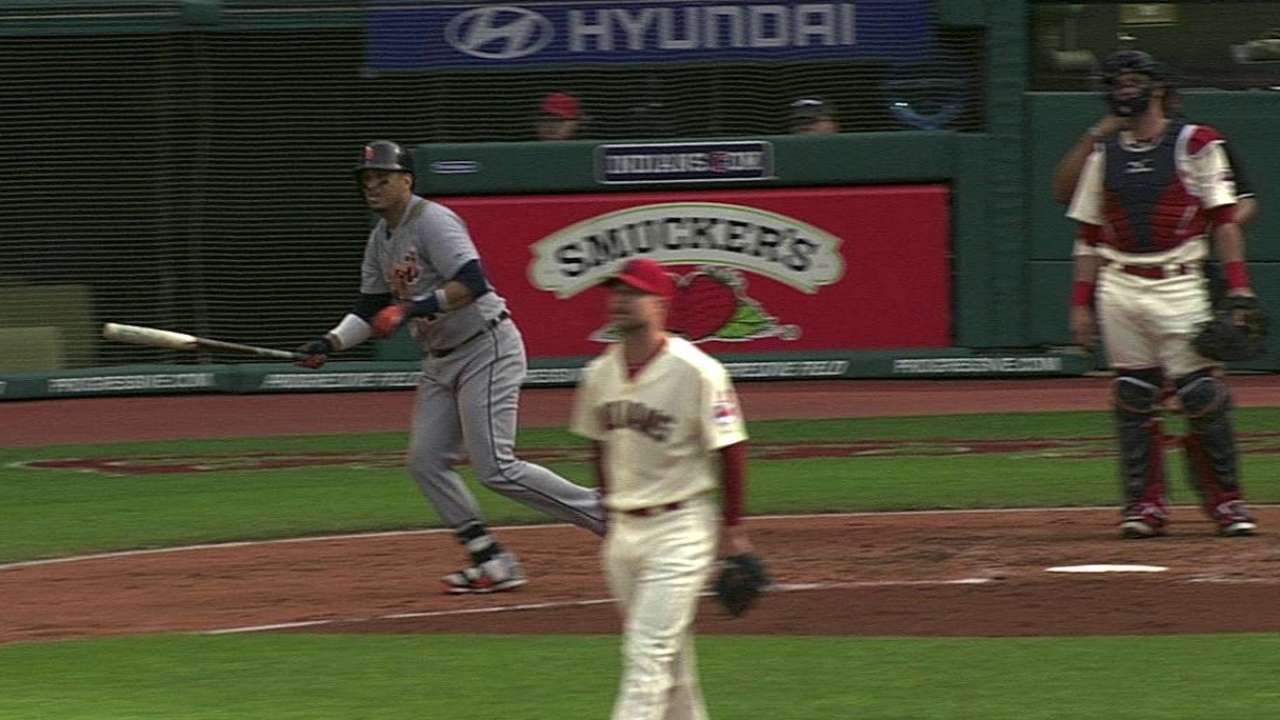 CLEVELAND -- At some point, Victor Martinez is going to need a day off from playing first base for the Tigers. But for now, the 35-year-old isn't giving up the position without a fight.
Martinez made his third consecutive start at the spot Wednesday against the Indians, allowing Miguel Cabrera to largely rest his sore right ankle as the designated hitter.
"I was going to check with Vic to make sure he was good to play first again," Detroit manager Brad Ausmus said. "I barely got near his locker when he said, 'I'm good.' I think he's enjoying it."
Martinez went 5-for-8 with three runs, one homer and two RBIs over the first two games of the series, while Cabrera was 6-for-10 with two homers, three RBIs and four runs batting third.
Martinez has been an American League All-Star at catcher, first base and designated hitter, making five total trips to the Midsummer Classic.
Somewhat surprisingly, only 191 of his 1,436 Major League games are at first base. And 28 of those appearances have occurred this season on his chronically sore left knee.
"Obviously, it's worked out well for us to have that option with Miggy feeling the way he is," Ausmus said. "But I know we're going to have to get Victor a day off sometime soon."
Worth noting
• An official scoring change has erased an error by Martinez on Aug. 17 in Seattle. Logan Morrison of the Mariners was awarded a single, which turned an unearned run to an earned run off Tigers reliever Robbie Ray.
Brian Dulik is a contributor to MLB.com. This story was not subject to the approval of Major League Baseball or its clubs.