Soria takes another step with 25 pitches off mound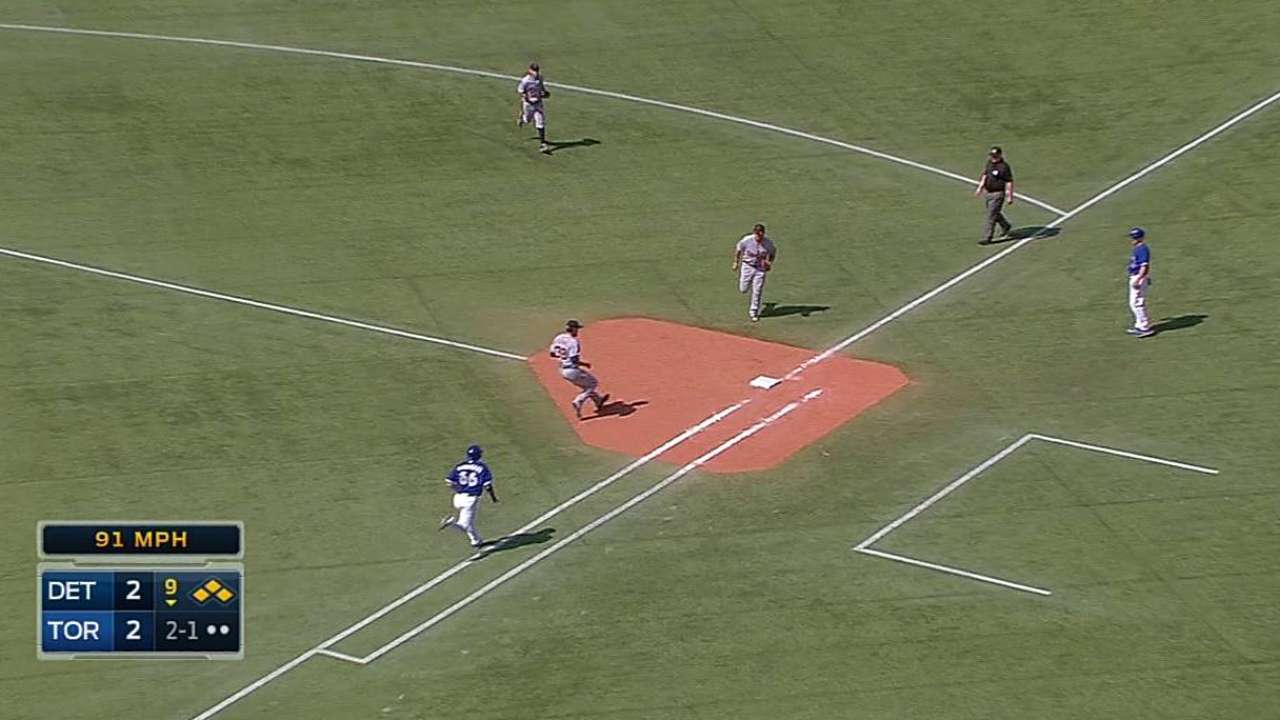 CLEVELAND -- Tigers reliever Joakim Soria took another step toward returning from the disabled list by throwing 25 pitches off the mound Wednesday.
The right-hander, who has been sidelined since Aug. 10 with a left oblique strain, is scheduled to toss one more bullpen session and a simulated game before his status is updated.
"He'll throw the bullpen Friday, then a simulated game, but after that it's TBD, to be determined," Detroit manager Brad Ausmus said. "We'll see where Joakim is at that point."
Soria has thrown seven of the last nine days, including the last three in Cleveland, where the Tigers are in the midst of a four-game series.
Detroit acquired the former Rangers and Royals closer in a July 23 trade with Texas. Soria is 1-1 with a 10.38 ERA in six appearances as a setup man with the Tigers.
Brian Dulik is a contributor to MLB.com. This story was not subject to the approval of Major League Baseball or its clubs.