Verlander's shoulder 'kind of fatigued,' but focus sharp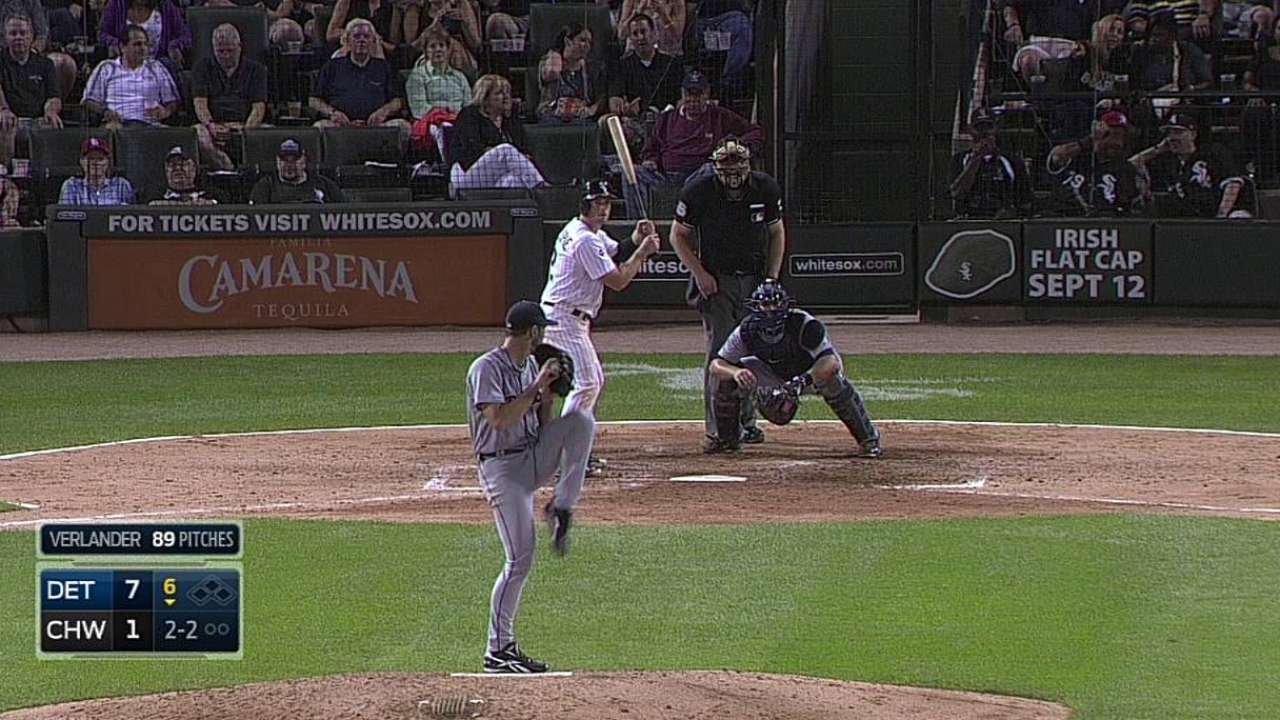 CLEVELAND -- Tigers right-hander Justin Verlander remains one of the game's most feared pitchers, even though he has struggled this season.
The former American League MVP and Cy Young Award winner admits his throwing shoulder has been "kind of fatigued," but says his focus is as sharp as ever.
"Baseball is my life, and I'm more at home here than anywhere else in the world," he said Tuesday in the visiting clubhouse at Progressive Field. "I'm always able to focus on that, especially when I'm on the mound, doing what I've done my whole life."
Verlander will make his 28th start Wednesday -- opposing Indians righty Danny Salazar -- in the third game of Detroit's four-game set against the Indians. He is 12-11 with a 4.68 ERA, striking out 132 in 171 1/3 innings, which are his worst statistics across the board since 2008.
Yet, Verlander says those numbers are secondary to those found in the standings. Entering Tuesday, Detroit led Seattle by 1 1/2 games for the second AL Wild Card spot and was a half-game behind first-place Kansas City in the AL Central.
"The sole focus for me is on the Detroit Tigers," said Verlander, who is under contract through 2019. "We're in the pennant race and I'm trying to win a pennant."
Brian Dulik is a contributor to MLB.com. This story was not subject to the approval of Major League Baseball or its clubs.