Miggy remains at DH, V-Mart at first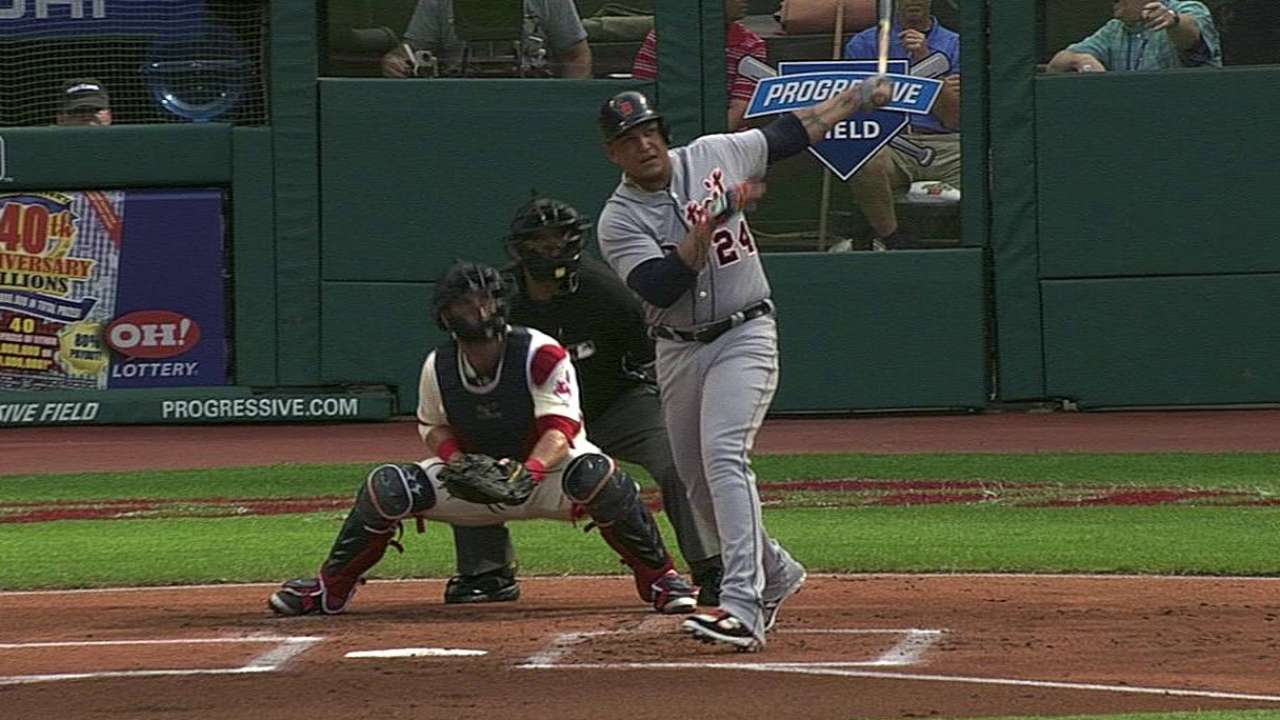 CLEVELAND -- Miguel Cabrera served as the Tigers' designated hitter for the second straight game Tuesday night, allowing him to rest his sore right ankle.
In turn, usual DH Victor Martinez played first base for the second straight day against the Indians.
Since Martinez is 35 and has chronic left knee problems, Detroit manager Brad Ausmus knows this isn't a long-term solution.
"It's going to be a balancing act from here on out because I can't run Victor out there every day," the skipper said.
"That won't be good for Victor, so it won't be good for us. There is no one else on our team that I want following Miggy in the order than Victor, but it isn't fair to make him our first baseman. This is just something else we're going to have to work through."
Cabrera, the two-time reigning American League MVP, has made 109 starts at first base, while Martinez has been the DH 99 times.
Unless Cabrera's ailing ankle unexpectedly recovers, that combination won't be an option during the Tigers' ongoing playoff push.
"The idea is to control Miggy's discomfort as much as possible," Ausmus said. "Beyond that, there isn't much more I can say."
Cabrera's batting average dropped from .304 to .302 before the game when a scoring change was made from Monday's contest. Indians right fielder Mike Aviles was awarded an error on what was originally ruled a Cabrera single.
Brian Dulik is a contributor to MLB.com. This story was not subject to the approval of Major League Baseball or its clubs.