White Sox score second run on overturned call
Tigers shortstop Suarez charged with error following replay review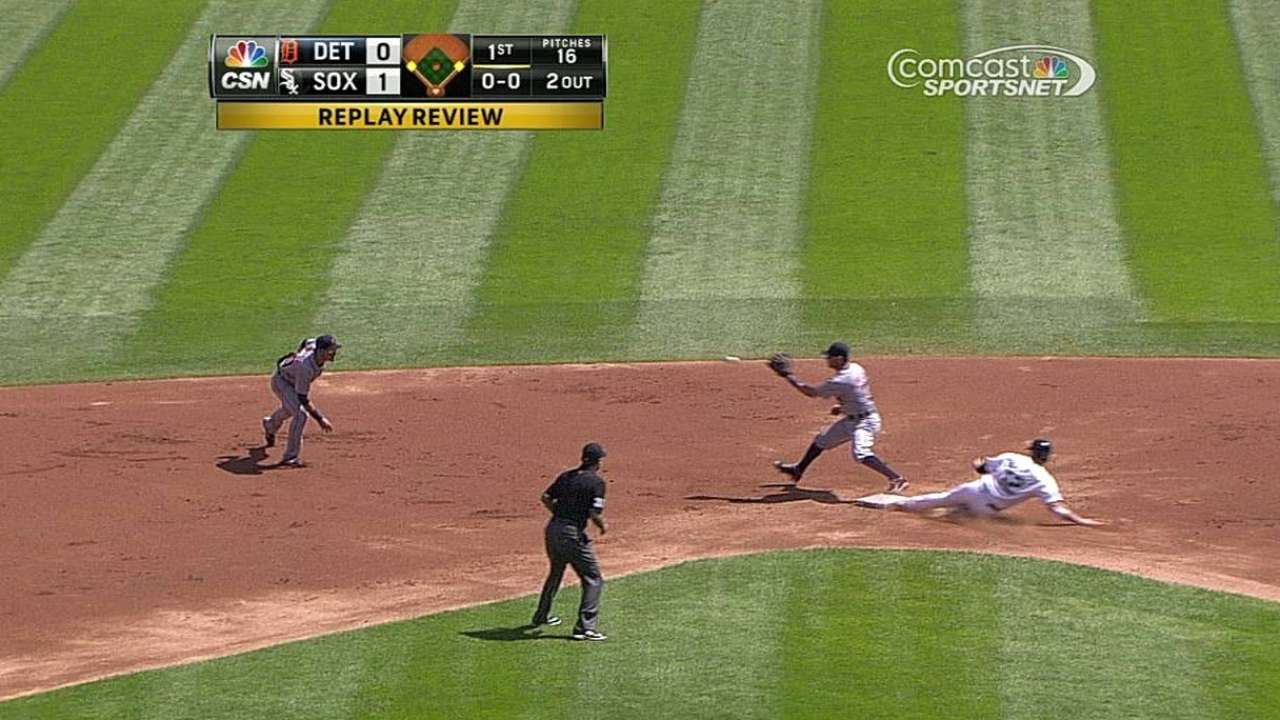 CHICAGO -- White Sox manager Robin Ventura successfully challenged the third out of the first inning on Sunday against the Tigers to get his club another run.
Already up 1-0 and with runners at the corners and two outs, Dayan Viciedo grounded to Tigers shortstop Eugenio Suarez, who bobbled the ball before throwing to second baseman Ian Kinsler. Second-base umpire Pat Hoberg ruled Conor Gillaspie out on a close play.
The call was overturned after a review of one minute and 54 seconds. Gillaspie was ruled safe, Suarez was charged with an error and Avisail Garcia scored to give the White Sox a 2-0 lead.
Daniel Kramer is an associate reporter for MLB.com. This story was not subject to the approval of Major League Baseball or its clubs.