Reed back with Tigers for stretch run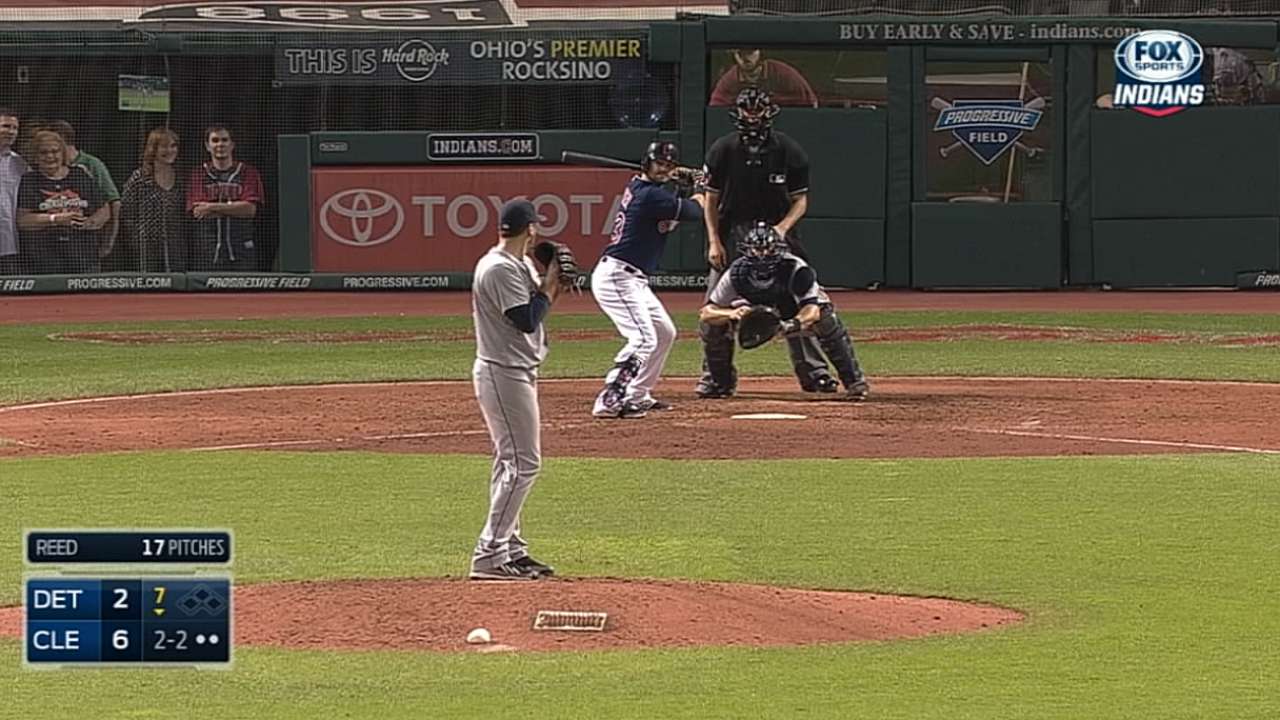 CHICAGO -- Evan Reed said Friday he was able to concentrate solely on baseball once his legal situation reached a resolution last week. Now, he's hoping to make the best of another chance to find a role in Detroit's bullpen.
"I could just take a deep breath and concentrate on getting back to playing for the Tigers," Reed said, "trying to come back here and help them win as many games as possible. That's ultimately what it's about, coming up and contributing to the Detroit Tigers. I knew I needed to go back [to Triple-A Toledo] and get back to getting ahead of hitters, throwing breaking balls for strikes, working down in the zone, and that's what I did."
The Tigers purchased the contract of Reed from Triple-A Toledo on Friday, just over a week after a Wayne County judge dismissed sexual conduct charges against the 28-year-old. The case, stemming from an alleged incident at a Detroit hotel the weekend before Opening Day, had been under investigation since mid-April, either by the Detroit Police Department or Wayne County prosecutors.
Reed made the Opening Day roster for the first time this season. He was designated for assignment and was outrighted to Toledo in June after appearing in 27 games. The Tigers said at the time the move had nothing to do with the investigation.
Clearly, however, the situation was on his mind.
"It's a slippery slope: You want to stay positive all the time, but you also know the nature of what's going on off the field," he said. "I tried to stay as positive as I could and take it one pitch at a time and have faith."
Reed pitched in 27 games in his previous stint, going 0-1 with a 4.88 ERA and 35 hits allowed over 27 2/3 innings. At Toledo, he gave up 11 runs on 26 hits over 23 1/3 innings with five walks and 26 strikeouts.
From a pitching standpoint, Reed said he tried to get back to throwing strikes consistently and mixing his pitches, utilizing his slider more.
"I was letting stuff snowball," Reed said. "I gave up a lot of ground-ball hits and after that, I would start pitching away from contact when in reality, if I get another ground ball, that's possibly a double-play ball. I just lost some of my aggressiveness and had to go back to attacking hitters, stay down in the zone. I know I can pitch here."
Jason Beck is a reporter for MLB.com. Read Beck's Blog and follow him on Twitter @beckjason. This story was not subject to the approval of Major League Baseball or its clubs.