Deadline for Tigers to acquire Qualls passes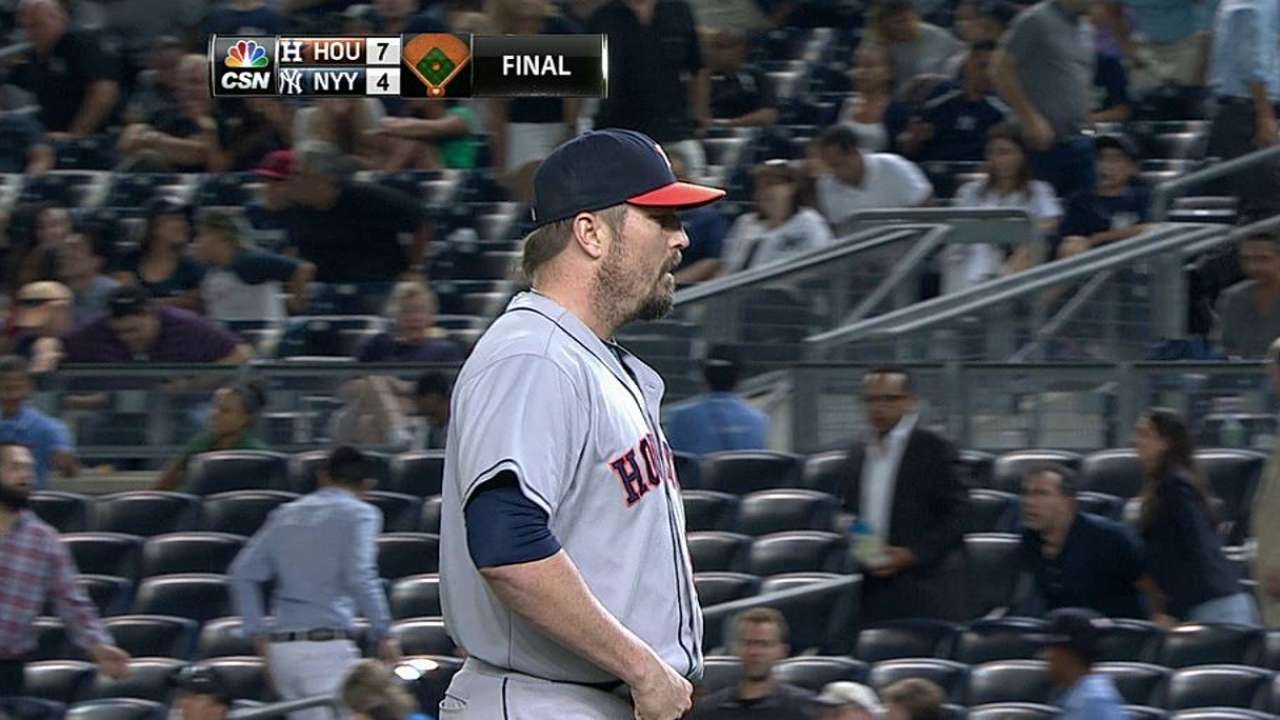 DETROIT -- Any chance the Tigers had of pulling off a trade for Astros closer Chad Qualls officially expired Wednesday afternoon, when the 48-hour window for the two teams to work out a deal passed.
The Tigers had put in a waiver claim on Qualls, whom they tried to sign last winter and then tried to acquire last month before the non-waiver Trade Deadline July 31. Qualls told Houston reporters on Tuesday he was aware of the claim put in by the Tigers, first reported by MLB Network on Tuesday morning. That followed FOX Sports' report Monday evening that Qualls had been claimed on revocable waivers.
Under waiver rules, teams have 48 hours to make a move with a player once he has been claimed. At that point, the team has to either make a trade, let the player walk on waivers, or pull him back off waivers. If he's pulled back, the team cannot trade him until the end of the season.
Thus, Qualls will remain a Houston Astro, which was his wish all along.
"I could have signed there in the offseason and obviously they tried to trade for me at the Deadline, and with me being put on waivers, why wouldn't they take another chance now?" Qualls told Houston reporters on Tuesday. "Yet again, nothing's changed. I'm going to go to work as usual and do my thing."
There was no indication the two sides were ever close to a deal.
"As far as I know, Tigers baseball stance, there's really nothing to it," Tigers manager Brad Ausmus, a former teammate of Qualls in Houston when he came up from the Astros' farm system, said Tuesday.
Jason Beck is a reporter for MLB.com. Matt Slovin is an associate reporter for MLB.com. This story was not subject to the approval of Major League Baseball or its clubs.