Tigers searching for answers to Krol's problems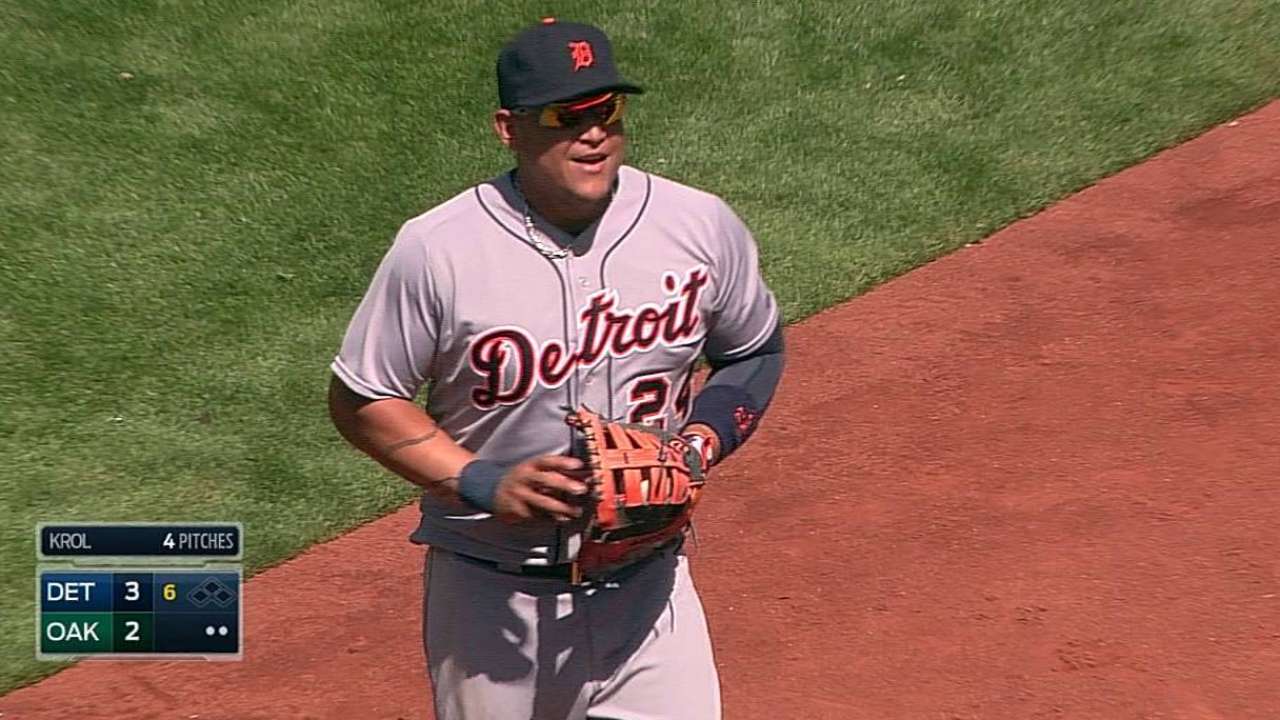 MINNEAPOLIS -- A little over two months ago, Ian Krol was looking like the Tigers' answer in lefty relief. He was also among the American League leaders in games pitched, in what was shaping up to be his first full big league season.
Krol was optioned to Triple-A Toledo on Friday for the second time in four weeks to work out his struggles. And the Tigers, whose trade for Krol and Robbie Ray is drawing more scrutiny with each turn by Doug Fister in the Nationals' rotation, are trying to figure out what's going on with Krol.
Ray, also optioned to Toledo on Friday after a six-run second inning, was the prized prospect in the deal. But Krol was intended to be an integral piece in the bullpen. The Krol that the Tigers saw dominate hitters in Spring Training was that guy. The version they've seen lately was not.
"He's kind of Jekyll and Hyde," manager Brad Ausmus said. "Sometimes he comes out there and [looks] real good, he's got really good arm speed, he's throwing 93-94 miles an hour and the ball gets on the hitters.
"And then sometimes, like [Friday] night, the arm speed's not there. It looks like he's guiding the ball and trying to throw strikes. We talked to him about it ... he said he's not. Maybe it's a mechanical issue."
Whether the struggles have any carryover from his mid-June stint on the disabled list with shoulder fatigue is another question Ausmus is asking.
"When he came back, there were times where the ball didn't seem to be jumping out of his hand like it does when he's right," Ausmus said. "We sent him down [before], and when he came back he looked good. I can't really explain it. It hasn't really been a pattern.
"Since he's come back, he certainly hasn't been overused -- so I don't think it was that. Whatever it is, he understands that he's got to fix it."
Jason Beck is a reporter for MLB.com. Read Beck's Blog and follow him on Twitter @beckjason. This story was not subject to the approval of Major League Baseball or its clubs.