Tigers' pursuit of Cuban outfielder falls short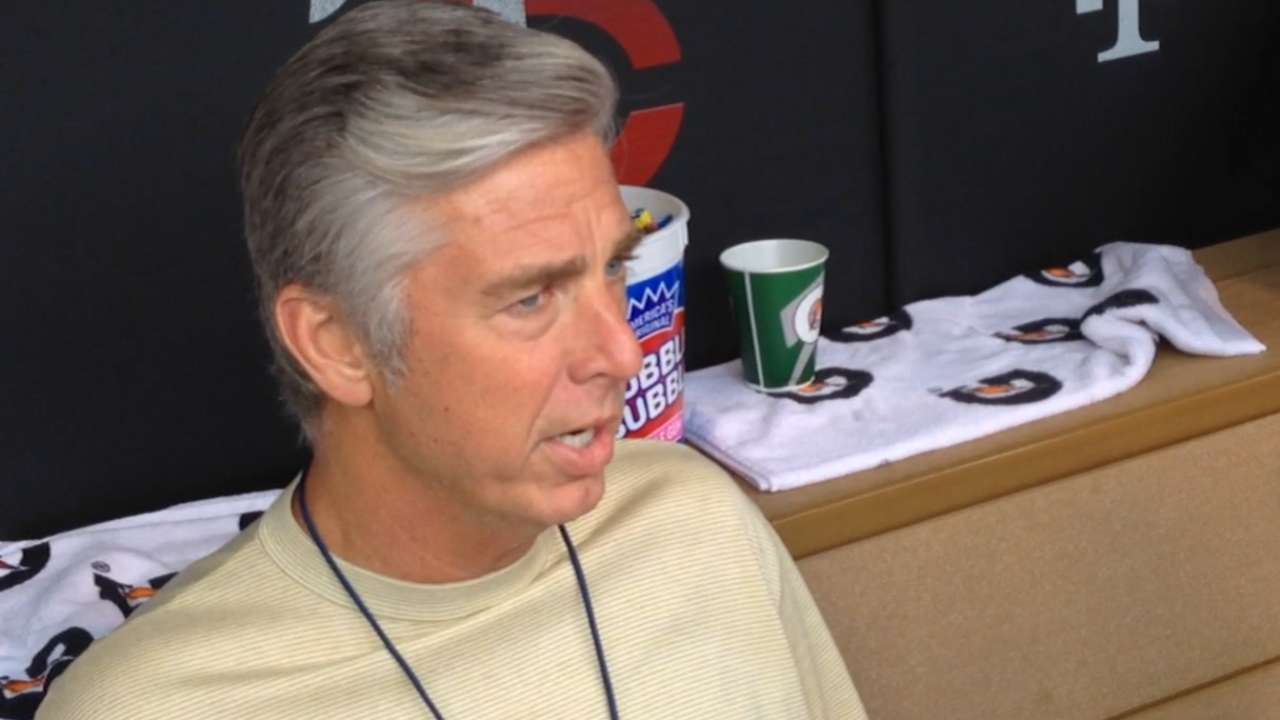 MINNEAPOLIS -- The Tigers were indeed deeply interested in signing Cuban center fielder Rusney Castillo, team president/general manager Dave Dombrowski confirmed Friday. He also confirmed that they made a contract offer that was in the neighborhood of others, but not comparable to the six-year, $72 million offer he agreed to with the Red Sox.
If the Tigers were a finalist in the end, however, Dombrowski said they didn't know about it. Their contact with Castillo's agents at Roc Nation Sports, Dombrowski said, ended on Monday.
"They wanted our best offer right off the bat," Dombrowski said. "We made them a best offer at that point. It was, without getting into specifics, in a rumored area of various offers that were out there. They called us back this past Monday and told us that we were out, that we were not even in the neighborhood of clubs that were going to sign him, that they had substantial offers better than ours."
Thus, Dombrowski said, "If we were second place, there's a big difference in the first place."
That doesn't mean they didn't want to be involved. As rumors continued about the Tigers interest, Dombrowski said he was starting to wonder if he should be waiting by the phone.
"They told us we were out and then I kept reading the rumors that kept saying we were in it," he said. "And I kept seeing the dollar amounts and it was like, 'Well, we're not very far off that dollar amount, so maybe we're in this thing and we don't know we're in this thing.' But nobody called us back.
"I mean, I kept waiting for a phone call that somebody might say, 'Hey, we changed our mind. Do you want to get back in it?' But they never did."
The Tigers had been interested in Castillo before trading away center fielder Austin Jackson, according to Dombrowski -- after all, Castillo's showcase workout took place the week beforehand -- and would've remained interested if they hadn't made the trade. Beyond Jackson's pending free agency after next season, the Tigers' need for offensive talent, Castillo's skill set and the Tigers' observations of Castillo in international tournaments in past years made them interested.
Their interest, Dombrowski said, was for 2015 and beyond. With his lack of game action in more than a year, they did not consider him an option for a playoff drive.
"Our guys saw him in the workouts," Dombrowski said. "He was drained after workout time periods, so he was not even in baseball playing shape to really get to that point to thrust him in the middle of a pennant race."
Jason Beck is a reporter for MLB.com. Read Beck's Blog and follow him on Twitter @beckjason. AJ Cassavell is a reporter for MLB.com Follow him on Twitter @ajcassavell. This story was not subject to the approval of Major League Baseball or its clubs.