Verlander on track to start twin-bill nightcap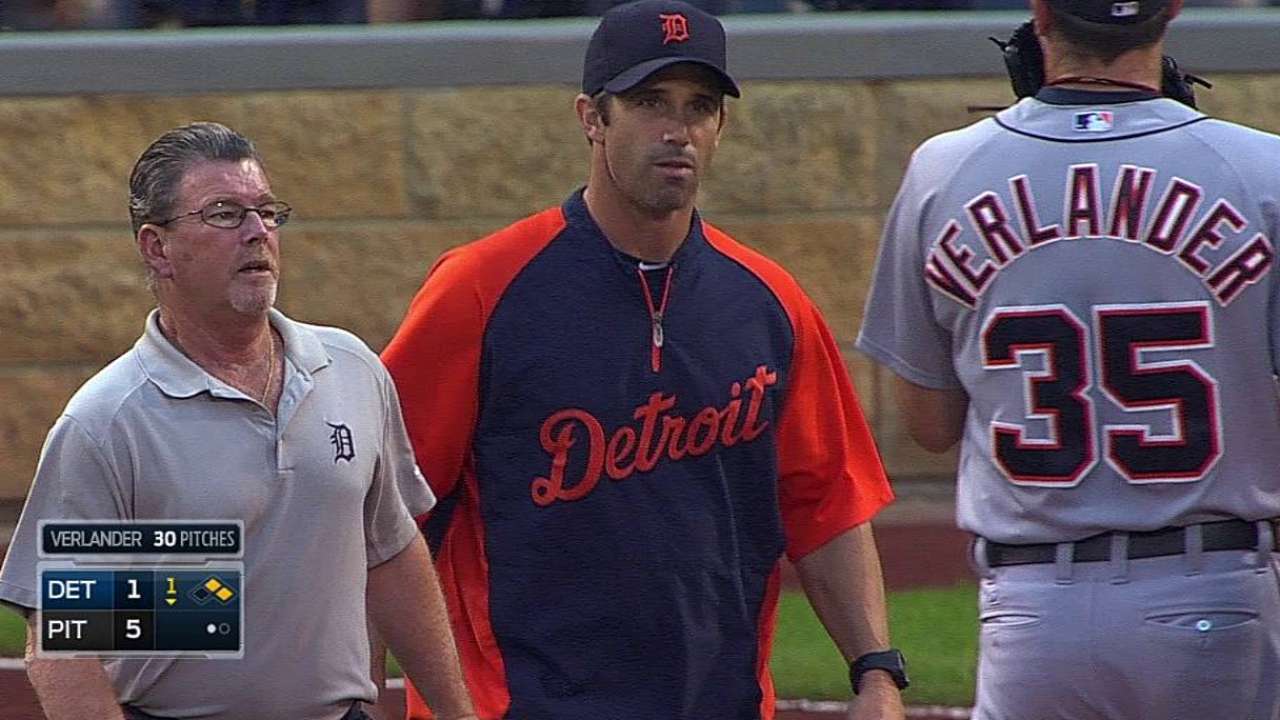 ST. PETERSBURG -- As Brad Ausmus was giving his pregame interview on Thursday morning at Tropicana Field, Tigers starter Justin Verlander strode into his office, high-fived his manager and walked out without a word.
Translation: Verlander's bullpen session went well.
"I would think that the high-five symbolizes 'I'm starting on Saturday,'" Verlander said. "I haven't discussed that with him, though, but I think we all knew if everything went according to plan, I'd be starting Saturday. I don't see any reason why I wouldn't be."
Verlander threw about 35 pitches off the bullpen mound before Detroit's series finale with no apparent setbacks. He felt good enough afterward to confirm his expectation of starting one half of the Tigers' doubleheader against the Twins on Saturday.
"It was pretty much everything I wanted today," Verlander said. "No issues. Everything felt good."
Verlander missed his last start with right shoulder inflammation, but he has been able to get his arm loose over the past few days to the point where he feels he will make his next turn in the rotation and stay off the disabled list.
On Thursday morning, he had not spoken to Ausmus about the specifics of pitching on Saturday, including which game of the twin bill he would start. The high-five was their only communication to that point.
After Thursday's 1-0 loss, Ausmus said that Verlander would pitch the night game of the doubleheader, but he held off on officially confirming the right-hander as a starter for Saturday so the club can make sure Verlander's shoulder is healthy enough to pitch.
Ausmus did say before the game that, assuming Verlander pitches, the right-hander would not be on a strict pitch count. Verlander was on board with that idea.
"If we have a seven- or eight-run lead, it might be a time to not push it," Verlander said. "But if I feel good and it's a tight game, then it's not like I was on the DL and need to work my way back, and do a pitch count. I mean, I missed one start. It's not that big of a deal."
David Adler is an associate reporter for MLB.com. This story was not subject to the approval of Major League Baseball or its clubs.