Miggy serves as DH after tweaking right ankle
Tigers' slugger aggravates old issue running bases in Wednesday night's win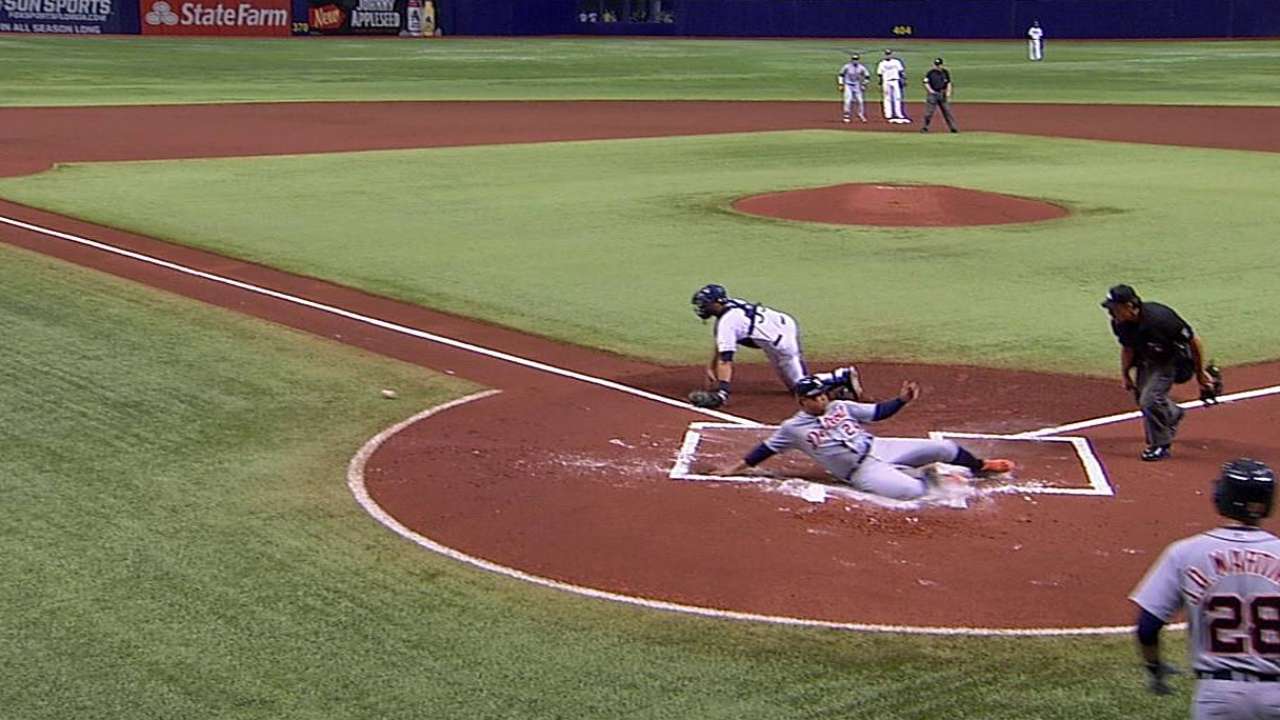 ST. PETERSBURG -- Miguel Cabrera, who played first base for the first two games of the Tigers' series against the Rays at Tropicana Field, served as the designated hitter for Thursday's finale.
Manager Brad Ausmus said Cabrera tweaked his right ankle running the bases in Wednesday night's 6-0 win, and it's a minor recurrence of a nagging issue. Ausmus said Cabrera's ankle was only of "small concern" and he was "not particularly" worried.
"He re-aggravated an old ankle injury," Ausmus said. "It goes back a little ways. It's not the first time it's happened. It flares up from time to time, and a lot of times when he slides, it re-aggravates it for whatever reason."
In the first inning on Wednesday, Cabrera chugged around the bases to score from first on Victor Martinez's double into the right-field corner, and after sliding into home, Cabrera appeared to come up with a slight limp.
Don Kelly eventually came in as a defensive replacement for Cabrera in the ninth inning.
"There are days when he feels better than others, so on those days when he doesn't feel as great, we're gonna try to maybe DH him. It's possible to give him a day or get him out of a game early like we did yesterday," Ausmus said.
To get Cabrera off his feet, Martinez started at first base on Thursday. Martinez had been Detroit's DH on Tuesday and Wednesday.
David Adler is an associate reporter for MLB.com. This story was not subject to the approval of Major League Baseball or its clubs.