Farmer will get call to start in Minny twin bill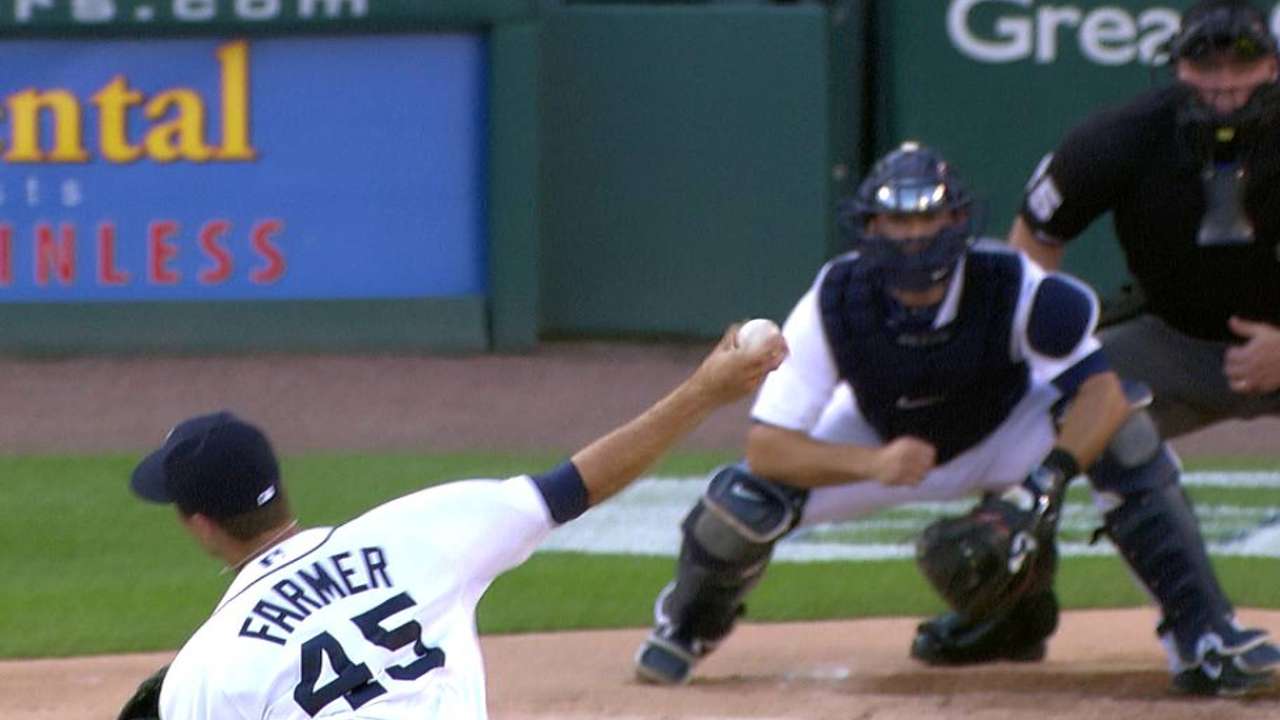 ST. PETERSBURG -- The Tigers will recall right-handed pitcher Buck Farmer from Triple-A Toledo to start one half of their doubleheader on Saturday against the Twins, manager Brad Ausmus said on Wednesday.
The specific game that Farmer will start has not been determined -- it will likely depend on whether Justin Verlander (right shoulder inflammation) is ready to go, as he expects to be. If Verlander pitches, Ausmus said he will likely give the veteran preference as to which game he starts, leaving Farmer to fill the other slot.
Farmer, a fifth-round pick in the 2013 First-Year Player Draft out of Georgia Tech, pitched most of the season at Class A West Michigan before being called up for his Major League debut in a spot start on Aug. 13. He threw five innings and gave up four runs in Detroit's 8-4 win over the Pirates.
Farmer was sent back down to Triple-A, where he was shelled in his debut for the Mud Hens on Monday, allowing eight runs (seven earned) in just one-third of an inning before being pulled.
"Obviously, we're not happy about it, but he pitched all right for us," Ausmus said. "We've got to have somebody pitch."
Ausmus said the team did not heavily consider any other candidates for Saturday.
"I know it was a bad outing, but still, it was just one outing," he said. "Hopefully it's an aberration."
David Adler is an associate reporter for MLB.com. This story was not subject to the approval of Major League Baseball or its clubs.