Soreness part of process for Soria's recovery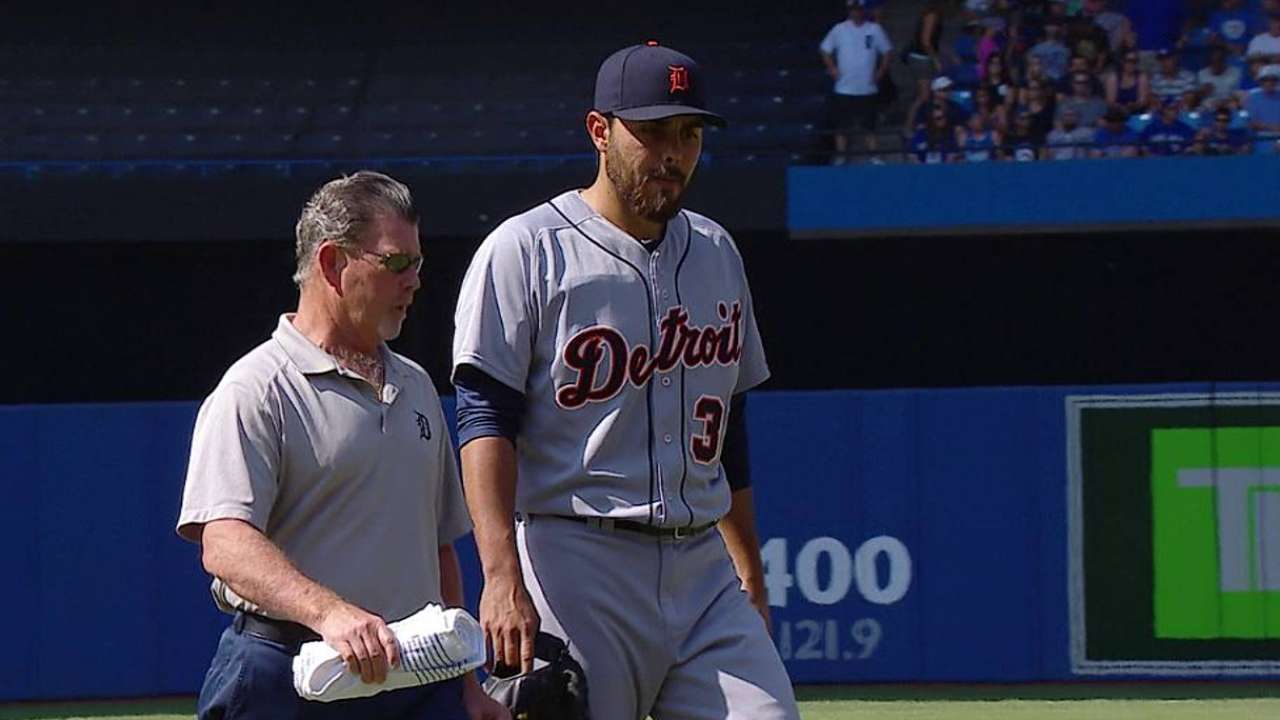 ST. PETERSBURG -- Tigers reliever Joakim Soria, who experienced soreness in the strained left oblique that landed him on the 15-day disabled list after a throwing session on Tuesday, said on Wednesday that the soreness was not a setback to his recovery.
"It was a test. It was early in my rehab. It was just a test to see where we're at," Soria said. "It would be better if I didn't feel anything. But it's part of the rehab, it's part of the process, and we're going in a good direction."
Soria did not throw on Wednesday, and said he couldn't predict when he would throw next.
"I don't know for sure," he said. "These type of injuries, it's a little tough to say. You just go day by day."
Head athletic trainer Kevin Rand said that the signs from the right-hander's throwing session were, in fact, positive.
"It was designed to find out where in that process he was as far as his delivery," Rand said. "He had been doing very well, and we took him out basically to just have him play catch to kind of assess and give us a feel for where he was at -- which was really good ... He's progressing."
Rand said that with Minor League seasons winding down, it can become difficult to find innings and at-bats for rehabbing big leaguers. So it's possible, Soria, or other Tigers on the mend, could throw or bat in simulated games with the Major League club down the stretch.
David Adler is an associate reporter for MLB.com. This story was not subject to the approval of Major League Baseball or its clubs.