Dirks' rehab derailed again by hamstring issue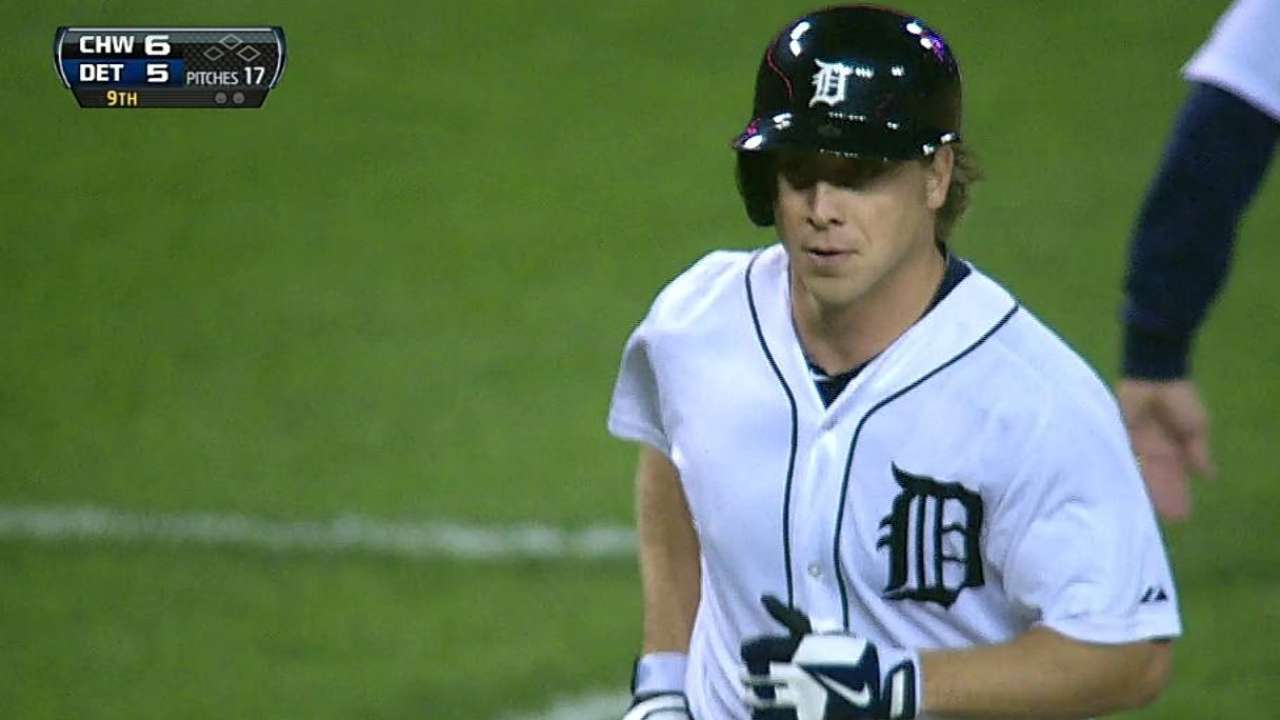 ST. PETERSBURG -- Tigers left fielder Andy Dirks, who had just restarted his rehab from back surgery after a left hamstring strain, re-injured the hamstring and was scheduled to undergo an MRI on Tuesday, manager Brad Ausmus said before the series opener against the Rays.
The hamstring strain had already put Dirks' rehab on hold once, and Ausmus said the new injury makes it difficult to count on Dirks making a return this year.
"Depending on how that hamstring is, yeah. I don't want to write him off, but it'd be tough at this point," Ausmus said.
Ausmus said he didn't think he had ever been in a comparable situation to Dirks' during his 18-year Major League playing career. All he could remember was surgery to repair a herniated disc in his lower back in 2010, his final season, after which he said he went through a short rehab stint and returned to the big leagues.
Still, Ausmus felt for his injured outfielder.
"I'm sure it's been extremely boring and grueling for him," Ausmus said.
David Adler is an associate reporter for MLB.com. This story was not subject to the approval of Major League Baseball or its clubs.