Pigeons interrupt Miggy's at-bat at Comerica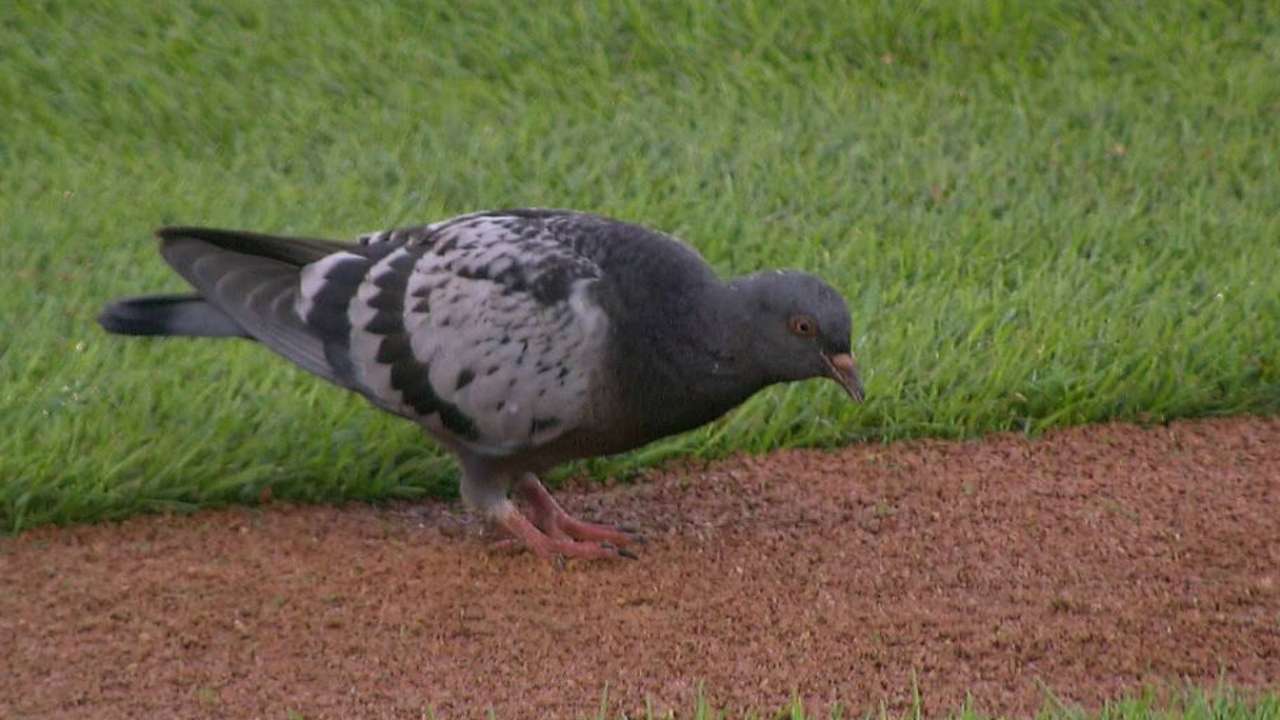 DETROIT -- The annual summer flock of seagulls at Comerica Park seems to be over. They left the Tigers to the pigeons, which made a scene Wednesday night in the team's first inning back home in a week and a half.
It took just two pigeons to cause a ruckus at the Tigers-Pirates game, thanks to their own infield shift. They spent the top of the first inning gathered around second baseman Ian Kinsler, who tried to ignore them while rookie starting pitcher Buck Farmer retired the Pirates in order.
For the bottom half of the inning, the birds moved between the mound and home plate, where they created such a distraction that Miguel Cabrera stepped out of the batters box to try to shoo them away with his bat.
Neither Cabrera's swing, nor Pirates pitcher Vance Worley's attempt to roll a ball at them, nor catcher Russell Martin could get them to leave. They stepped out of the way long enough to complete the inning.
The Tigers grounds crew has a stock of flares to scare off gulls during the summer, but they apparently have no effect on pigeons, who watched three go off without even flapping their wings. Eventually, a grounds crew member had to chase them off the field.
The most effective deterrent the Tigers had against birds this year was unintentional. Early in the season, a hawk spent a day game hanging around Comerica Park, causing pigeons and gulls alike to scatter for other parts of downtown Detroit. The hawk hasn't been seen since.
Jason Beck is a reporter for MLB.com. Read Beck's Blog and follow him on Twitter @beckjason. This story was not subject to the approval of Major League Baseball or its clubs.