Hunter believes tough stretch can reinvigorate Tigers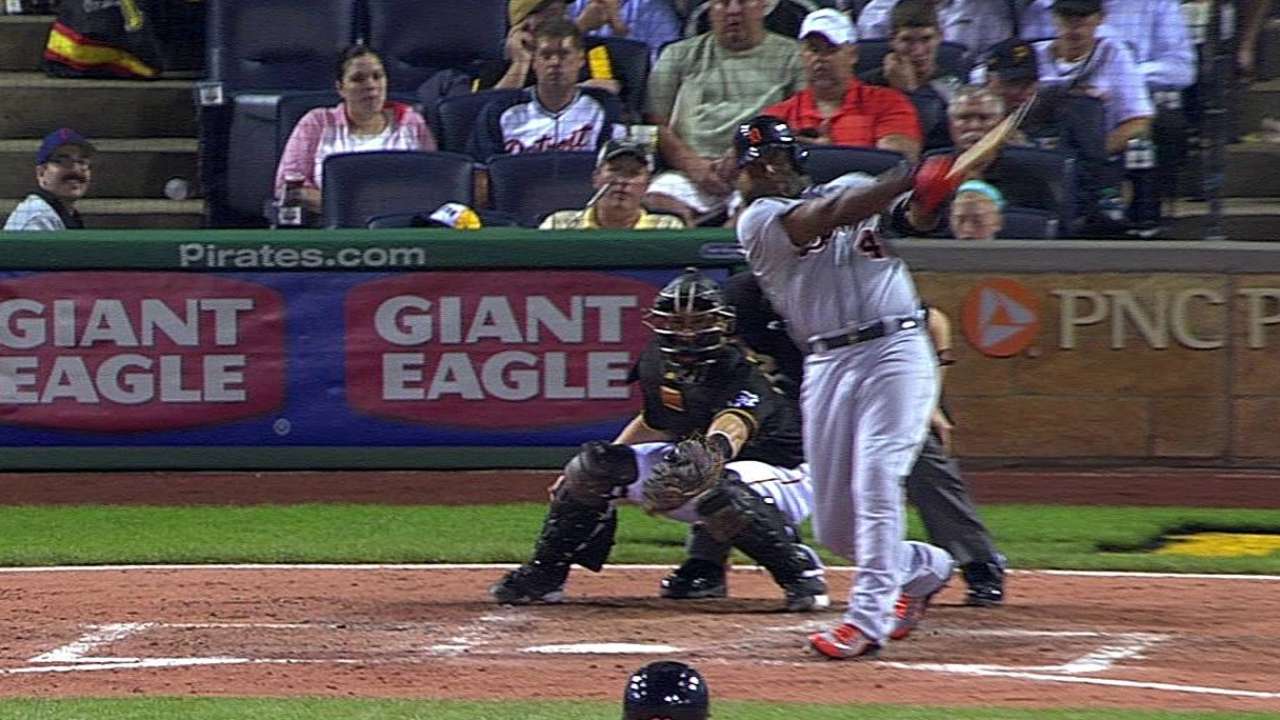 DETROIT -- There was a lot of quiet consternation in the Tigers' clubhouse at PNC Park after Tuesday's loss, so much so that the quotes were clearly audible at barely above a whisper.
What Torii Hunter said, however, might have said a lot. Their 2-7 trip, their fall out of first place, he suggested, is a test for the club, but not necessarily the worst thing for these guys right now.
"We're going through a tough time right now," he said, "and I promise you the trials and tribulations that we're having are going to make us stronger."
His point: They're going to have to earn this.
"In past years, I'm pretty sure the Tigers have been at the top, and kind of easy," Hunter continued. "But right now, we're being slapped in the face. I think that brings out the fight in you, and I'm excited about it. I hate to say it, but I'm excited.
"We're going to have to fight. You appreciate things you fight for. Anything that's given to you, you kind of don't appreciate it."
The Tigers' two runs to the World Series -- in 2006 and 2012 -- came in years when they headed into the final couple weeks with something to play for. They lost the division lead in the final week of 2006, of course, and ended up having to get through the postseason as the Wild Card. In 2012, they had a three-game deficit with 15 games left to play and ended up clinching with three games to go.
They made a run to pull away in the division in the final month in 2011, clinching with a couple weeks to go, and battled their way to the ALCS before falling to Texas in six games. The one real disappointment in the bunch came last year, when they had a comfortable lead from early August on before finally clinching in the final week.
They've largely been able to cruise this season until the last couple weeks.
"It's what you do during the storm, and how you act during the storm, how you prepare yourself to try to get out of it," Hunter said. "And that shows the character of a man, not the one that's in the storm and just sitting there."
He does not believe that fatigue has been a major factor, though he thinks there might be fatigue going on. He thinks the energy level seems down, but doesn't know why.
"I think you can create it," he said. "I don't think you force. I think you create. And there's a lot of ways you can do that. But you've got to find it within yourself. Everybody's different in creating energy and creating adrenaline. I have my ways, and other people have their ways. Just find a way that works for you, and get it done."
Jason Beck is a reporter for MLB.com. Read Beck's Blog and follow him on Twitter @beckjason. This story was not subject to the approval of Major League Baseball or its clubs.