Dirks' injury not as serious as originally thought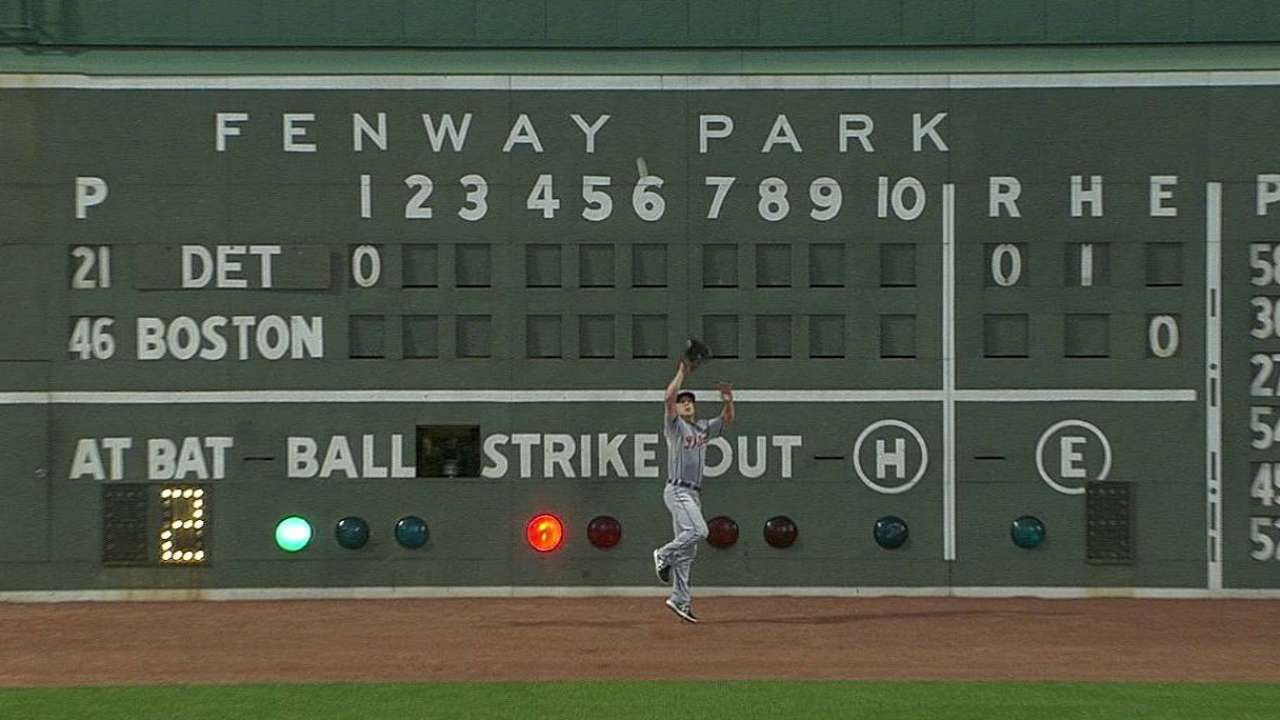 PITTSBURGH -- A setback in rehab might not keep Tigers outfielder Andy Dirks out as long as previously feared.
"I would anticipate he'll be out playing sometime this week," Tigers general manager Dave Dombrowski said. "It's not a major hamstring problem. It's more of a grab and a little bit of a strain."
Dirks, out since early March following surgery to repair a damaged disc in his back, has been stop-and-go on a rehab assignment since the start of July. His latest setback has nothing to do with the back, but a hamstring he tweaked playing the outfield last week, but it was enough of a concern that the Tigers pulled him back from his rehab assignment.
Because he was pulled back from rehab, he can restart his assignment in the coming days with the full 20 days allowed. That would take him past Sept. 1, when Major League rosters expand. Even if he isn't with the Tigers by the end of August, he can be eligible for postseason play, since he was on the disabled list.
"We're still hopeful," Dombrowski said, "but again, we haven't been successful in him getting back. But we're hopeful he can still come back. Now we're talking the first of September, really, when he's ready."
Jason Beck is a reporter for MLB.com. Read Beck's Blog and follow him on Twitter @beckjason. This story was not subject to the approval of Major League Baseball or its clubs.