Tigers tweak defense as batters adjust to shifts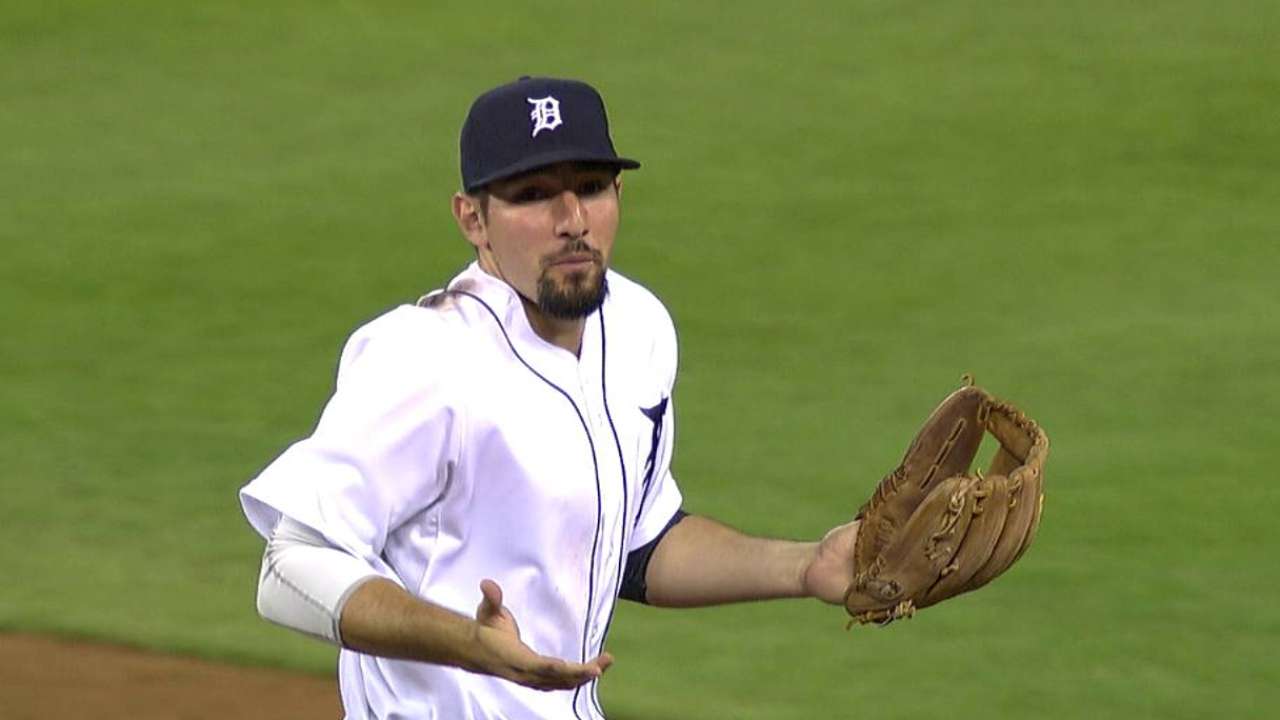 TORONTO -- Brad Ausmus remembers the first time an opposing player bunted against an infield shift they put on. It was then-Angel Ian Stewart on April 20, and the two-out bunt single extended the first inning for a run to score off Rick Porcello.
Colby Rasmus became the second player to do it Friday night, laying down a leadoff bunt single to the left side while third baseman Nick Castellanos watched from short right field. It was just Rasmus' second bunt single all year, and the second time he bunted against the shift by the Tigers' scouting count, but it led them to change their defensive alignment for him from then on out.
It's the counterbalance Ausmus sees emerging as defensive shifts become more common.
"I firmly believe hitters are going to make an adjustment to this," Ausmus said. "Some already are."
Ausmus said he already has noticed a tweak in some shifts, with teams bringing shortstop in to guard against the bunt while he still tries to cover the left side of the infield on his own.
"Omar [Vizquel] and I, we've kind of felt that was the way to go," Ausmus said. "If you're going to shift and you're worried about a guy bunting, you bring the one [defensive] guy in and move him back with each strike."
Jason Beck is a reporter for MLB.com. Read Beck's Blog and follow him on Twitter @beckjason. This story was not subject to the approval of Major League Baseball or its clubs.