Tigers lose challenge on Blue Jays' squeeze play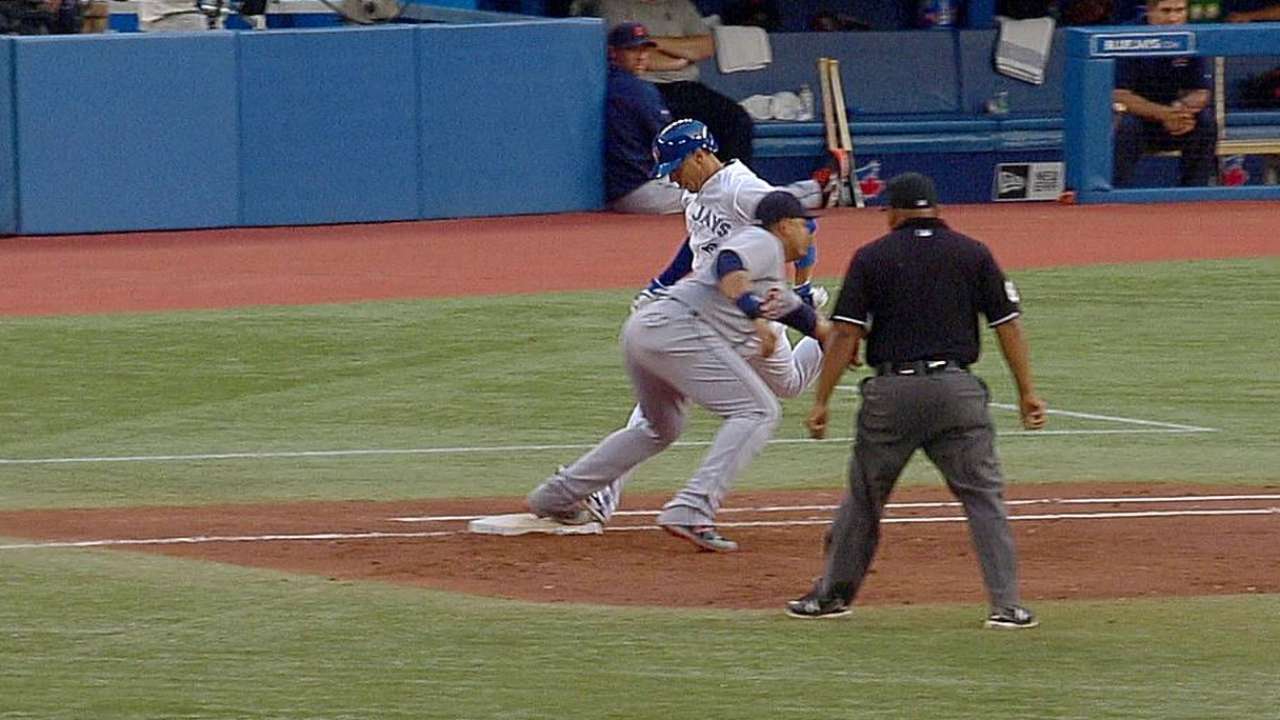 TORONTO -- The Blue Jays caught the Tigers by surprise Friday night with a squeeze bunt that set up a three-run second inning. Detroit manager Brad Ausmus' challenge on the safe call at first base didn't go nearly the way he must have expected, either.
While Munenori Kawasaki's run scored either way on Ryan Goins' one-out bunt in front of the mound, the call at first base played a big role in runs that followed. It was a big enough play that starting pitcher Anibal Sanchez -- who had to scramble off the mound to gather it -- fired a fastball to first baseman Miguel Cabrera to try for the out, knowing a misthrow would've likely ended up in right field and sent Goins to third.
First-base umpire Adrian Johnson ruled that Goins beat the throw to Cabrera's outstretched glove. Ausmus, 16-for-25 on challenges going into the night, received the sign from defensive coordinator Matt Martin and bench coach Gene Lamont to take a chance.
Replay showed the play was close, and by at least one angle, Cabrera seemed to corral Sanchez's throw before Goins' foot hit the bag. After review, however, the umpires decided it wasn't clear enough to overturn the call. The play stood, and Goins stayed on first base before back-to-back singles from Jose Reyes and Melky Cabrera in the next three pitches brought him around to score.
By the time Sanchez ended the inning, the Jays had a 4-0 lead.
Jason Beck is a reporter for MLB.com. Read Beck's Blog and follow him on Twitter @beckjason. This story was not subject to the approval of Major League Baseball or its clubs.