Tigers keeping an eye on Cuban outfielder Castillo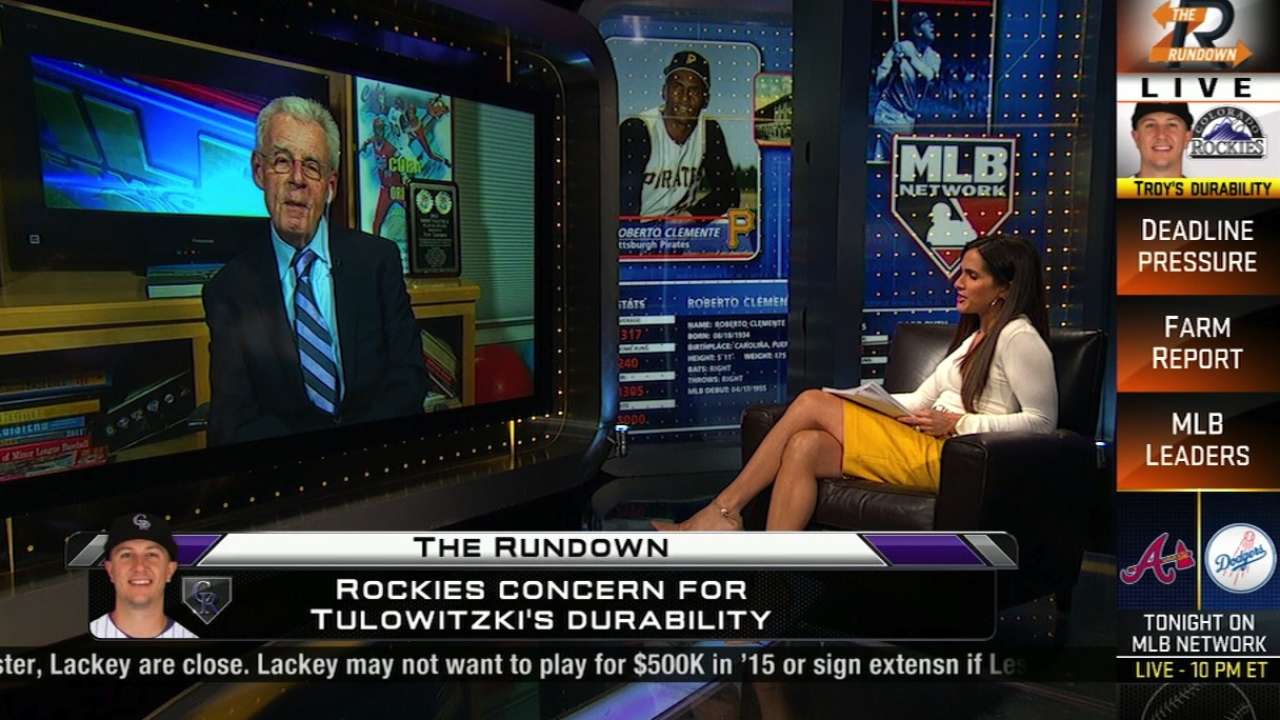 TORONTO -- The Tigers were once in the heart of the market for an athletic Cuban outfielder. If the Tigers hadn't lost Victor Martinez for the 2012 season, they might well have ended up with Yoenis Cespedes. Once Martinez was lost to a catastrophic knee injury leading into that season, though, Detroit invested big in free agent Prince Fielder, and its interest in Cespedes then dissipated.
Fast forward two years, and the question is whether the Tigers' trade of Austin Jackson last week might well have the opposite, more logical impact on their interest in Rusney Castillo. While the Cuban center fielder has a budding market, Detroit has not only a long-term opening in center, but a near-immediate one.
The Tigers had a group of evaluators watching Castillo during a showcase workout for teams two weeks ago, including international scouting director Tom Moore and special assistant David Chadd. That was before the Tigers traded Jackson to Seattle in the three-team deal in which they acquired David Price from Tampa Bay.
Team president/general manager Dave Dombrowski confirmed Friday that they had representatives watching Castillo, noting that they watch virtually all of the major Cuban free agents.
All but two Major League teams had at least one representative at the workout. Other teams, too, have been reported to have heavy contingents in attendance, including the Red Sox and Cubs.
Castillo reportedly has started holding private workouts, including one for the Cubs at Wrigley Field earlier this week. The Tigers have not seen him since the showcase, but they're expected to continue tracking him. It would not be a surprise if they saw him work out again. The ultimate decision on whether to follow up with a contract offer, however, will rest with owner Mike Ilitch and Dombrowski.
Castillo's combination of blistering speed with emerging power has drawn comparisons to such multi-tooled outfielders as Jacoby Ellsbury and Brett Gardner. At 27, his agent and his talent put him close to Major League-ready. If he is not there already, he may be able to contribute at the big league level as early as this season or compete for a job at the start of next year.
That potential contribution, however, is not expected to come cheaply. The bigger the market on Castillo, or any Cuban player, the higher the bidding has the potential to grow.
The Tigers and Jackson avoided arbitration last offseason for a $6 million salary. When they traded Jackson, however, they left themselves with no long-term replacement on the horizon anytime soon. Derek Hill vaulted from Detroit's top Draft pick out of high school in June to Detroit's top prospect in July, according to MLB.com's rankings, but he remains at least a couple years away.
Jason Beck is a reporter for MLB.com. Read Beck's Blog and follow him on Twitter @beckjason. This story was not subject to the approval of Major League Baseball or its clubs.