Miggy given rare reprieve for finale vs. Yanks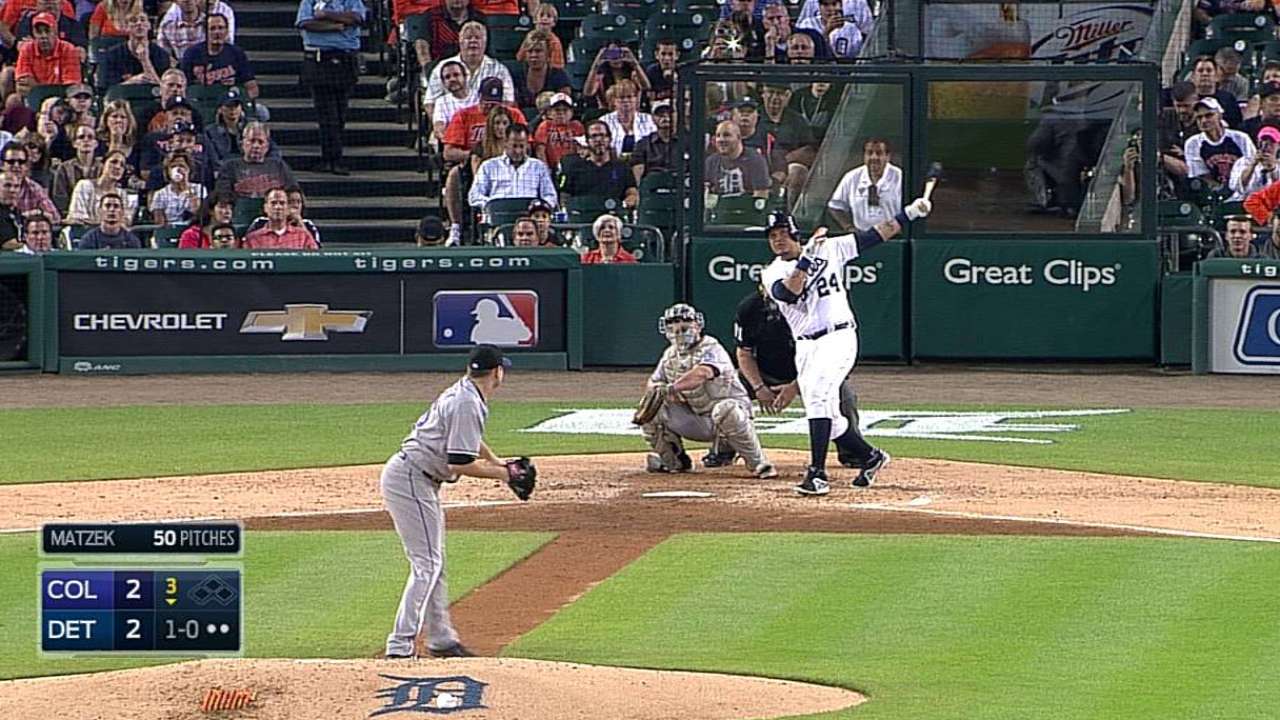 NEW YORK -- Miguel Cabrera was not in the Tigers' starting lineup on Thursday, but he was summoned to pinch-hit in the ninth inning of a 1-0 loss to the Yankees.
With two runners on and no outs, Cabrera hit into a double play against Yanks closer David Robertson.
A few days ago, manager Brad Ausmus told Cabrera that he was going to get one of the day games off during the team's nine-game road trip.
Cabrera, the two-time defending American League Most Valuable Player Award winner, is hitting .310 with 17 home runs and 84 RBIs.
Cabrera's power numbers have been down a bit this year. Last season, Cabrera hit his 17th home run on June 1. He has hit .330 or better every year since 2011. And while he's on pace for 118 RBIs this season, he drove in 137 runs last year and 139 the year before.
But, as Ausmus said, the problem with the expectations for Cabrera is that they come from a comparison to past seasons of himself.
"Miguel Cabrera's swing is so good that even when he's not right he gets his hits," Ausmus said. "There's not many people you can say that about."
Jamal Collier is an associate reporter for MLB.com. This story was not subject to the approval of Major League Baseball or its clubs.