Suarez on mend, Hunter listed as day to day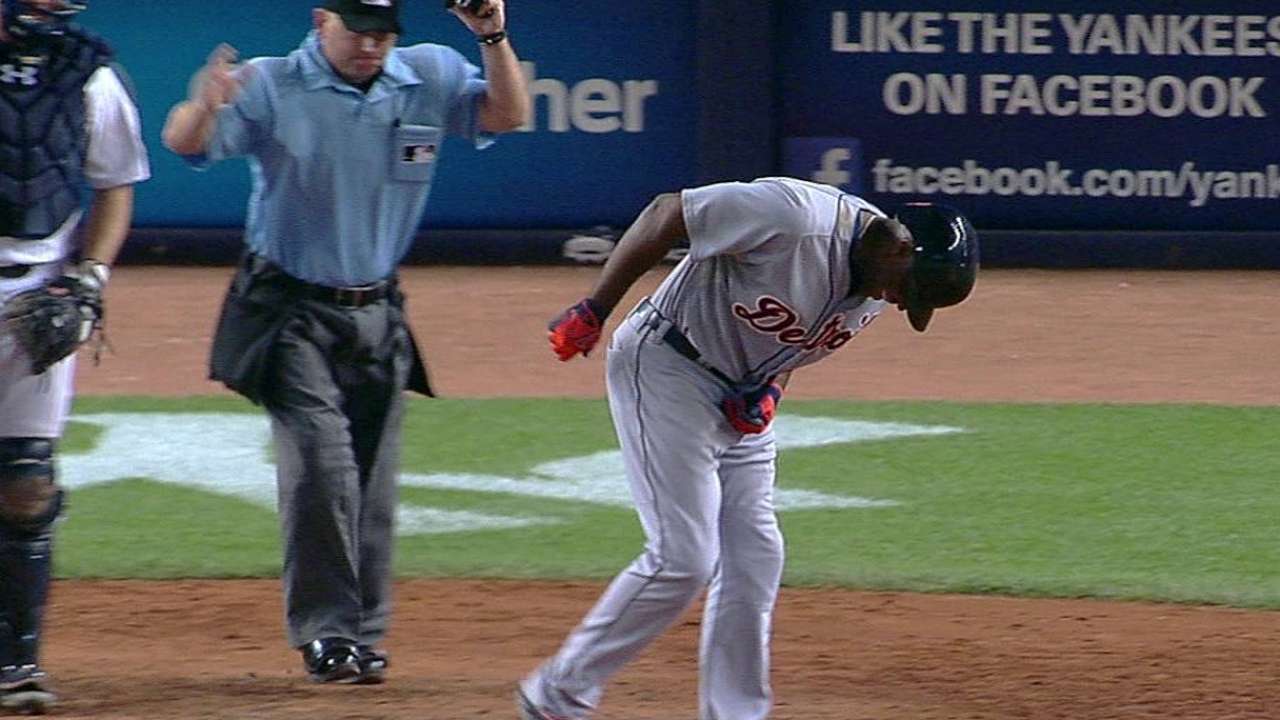 NEW YORK -- Both outfielder Torii Hunter and shortstop Eugenio Suarez were not in the Tigers' lineup for Wednesday night's game against the Yankees.
Suarez missed his second consecutive start after injuring his left knee while sliding into second base on a successful stolen-base attempt on Monday. Although, Suarez could be available to pinch-hit on Wednesday if he still feels well after completing his pregame routine.
"He does say he feels good," manager Brad Ausmus said. "He'll take ground balls in batting practice today, and we're going to make sure that he can move laterally."
Andrew Romine has filled in nicely as Suarez's replacement at shortstop, and hit his second career home run on Tuesday.
"Romine swung the bat well last night and he's always been good defensively," Ausmus said. "I guess if Romine went out there and swung the bat well tonight, I'd have to consider putting him in there [for Thursday's series finale] for sure."
Hunter's status is not as clear. He left Tuesday's game with a left hand contusion after being hit by a pitch in the ninth inning. X-rays were negative.
Rajai Davis started in left field instead of his usual spot in center, while Ezequiel Carrera got the nod in center and J.D. Martinez started in Hunter's spot in right field.
Hunter's hand was still swollen on Wednesday when he walked into the clubhouse, and Ausmus is listing him as day to day.
"It's the fluid in your hand that makes it sore and tough to move," Ausmus said. "As soon as the inflammation goes down and the fluid gets out of there, [feeling in the hand] comes back very quickly. As long as there's no structural damage underneath it."
Jamal Collier is an associate reporter for MLB.com. This story was not subject to the approval of Major League Baseball or its clubs.