Pudge talks Price deal after being honored by Tigers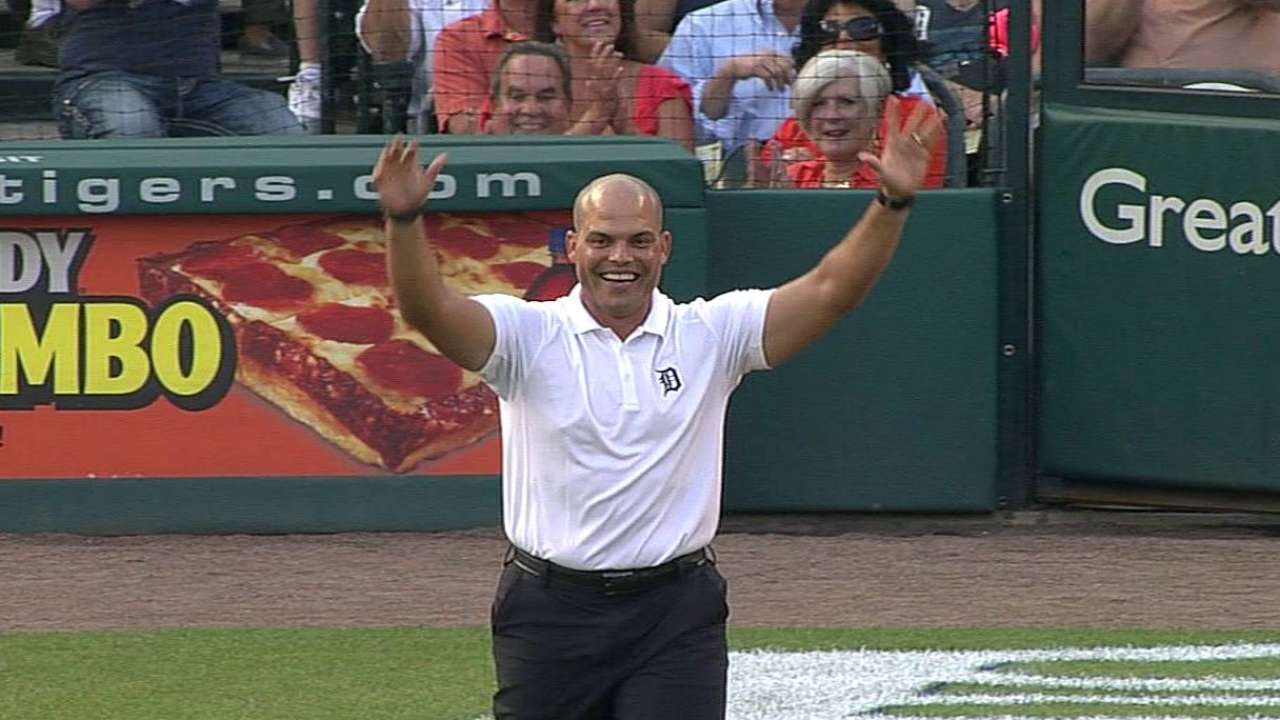 DETROIT -- Ivan Rodriguez spent this weekend's ¡Fiesta Tigres! celebration at Comerica Park getting a lot of thanks for the role he played in the franchise's turnaround from an American League-record 119 losses in 2003 to the World Series in 2006, then perennial contenders since.
In the wake of the David Price trade, however, Rodriguez has been congratulating Tigers officials.
"Everybody wants Price on their team," Rodriguez said. "You're talking about now, you have [Max] Scherzer, you have [Justin] Verlander, you have [Anibal] Sanchez, you have [Rick] Porcello. And then you have Price? Come on, man, that's like not fair.
"I can tell you this right now: Those five guys are going to average six, seven innings per start from now until the season's over. And when you have five guys like that, you're going to have a high percentage that you're going to win the division."
They obviously expect much more than that. Part of those expectations, an expectation that came in part from Rodriguez and the change in mindset he brought to Detroit when he signed as a free agent in 2004.
One of those starting pitchers, Verlander, played a big part in the Tigers' pregame ceremony honoring Rodriguez. Verlander presented Rodriguez with a framed Tigers jersey bearing his name and old No. 7, while Miguel Cabrera unveiled a portrait of him as a Tiger, bat in hands.
Rodriguez hugged Verlander and lifted him off his feet on his way off his field. He, too, had his opinions on Verlander's season.
"I love Justin a lot," Rodriguez said, "and to be honest with you, I'm probably going to sit down for five minutes with him. The one thing I don't like from him right now is he's keeping the ball way too much up in the strike zone. I want to talk him about why he's doing that.
"He's a fighter. He's a guy that loves to pitch. He didn't like any manager to take him out of the game he started. [Friday] night he did a great job. It's good to see what he did. … But I want to just make a little adjustment, keep the ball down. He's a strikeout pitcher and the only way he can strike out people is to keep the ball down."
Jason Beck is a reporter for MLB.com. Read Beck's Blog and follow him on Twitter @beckjason. This story was not subject to the approval of Major League Baseball or its clubs.