Castellanos, Suarez nicked up, forced out of action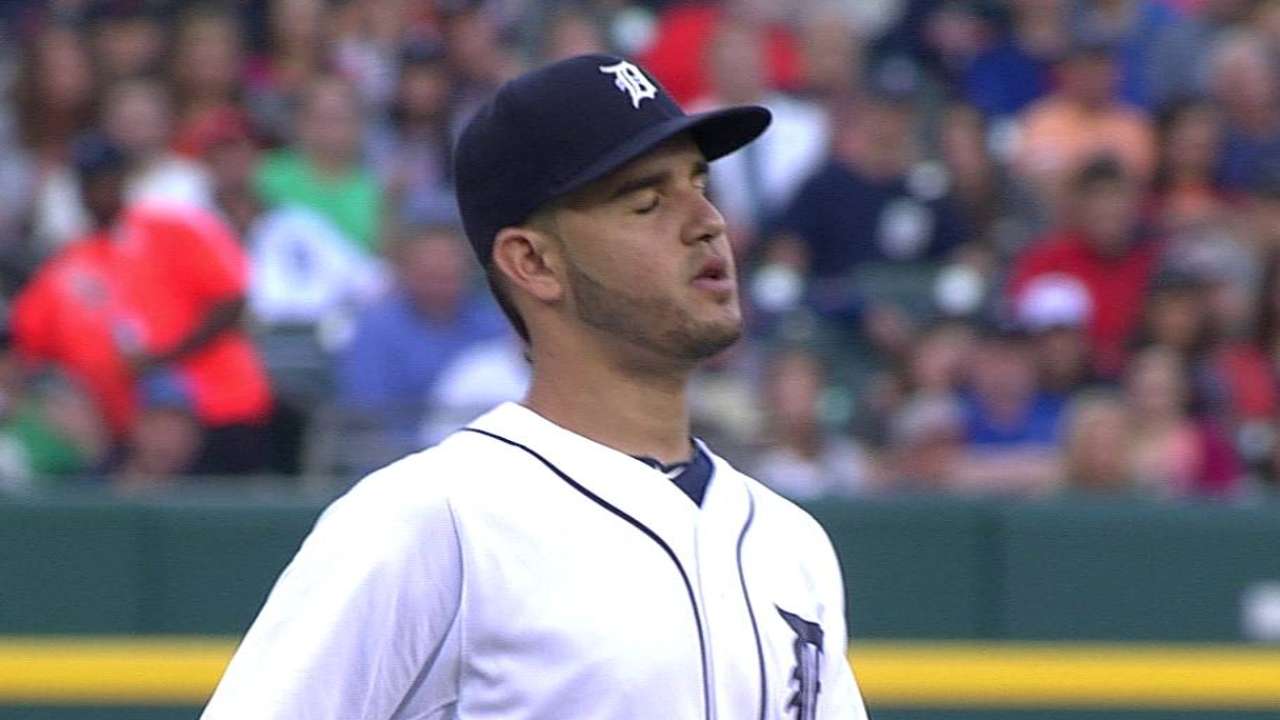 DETROIT -- Two rookies comprise the left side of Detroit's infield in third baseman Nick Castellanos and shortstop Eugenio Suarez. Both were injured Tuesday night and had to be removed from the game -- in Castellanos' case, before it even began.
Castellanos took a grounder off his right index finger during batting practice, causing a contusion that needed to be drained.
"Don't think it's anything serious," Tigers manager Brad Ausmus said of Castellanos' injury. "It was a little sore. ... Just took the safe route and got him out of there.
"Nick probably could've played, if he was forced to. It's not a big concern."
Suarez's injury, which is being called lower back soreness, became worse in the third inning when he bent down to field a grounder. Suarez made a throwing error after fielding the ball.
He originally aggravated his back, feeling a "pinch," as he described it, on Alexei Ramirez's first-inning groundout. Suarez exited the game in the fourth inning, when Andrew Romine pinch-hit for him.
"I will try to play tomorrow," said Suarez, who is listed as day to day. "Right now, it hurts a little bit."
Matt Slovin is an associate reporter for MLB.com. This story was not subject to the approval of Major League Baseball or its clubs.