Miggy hits fourth, plays third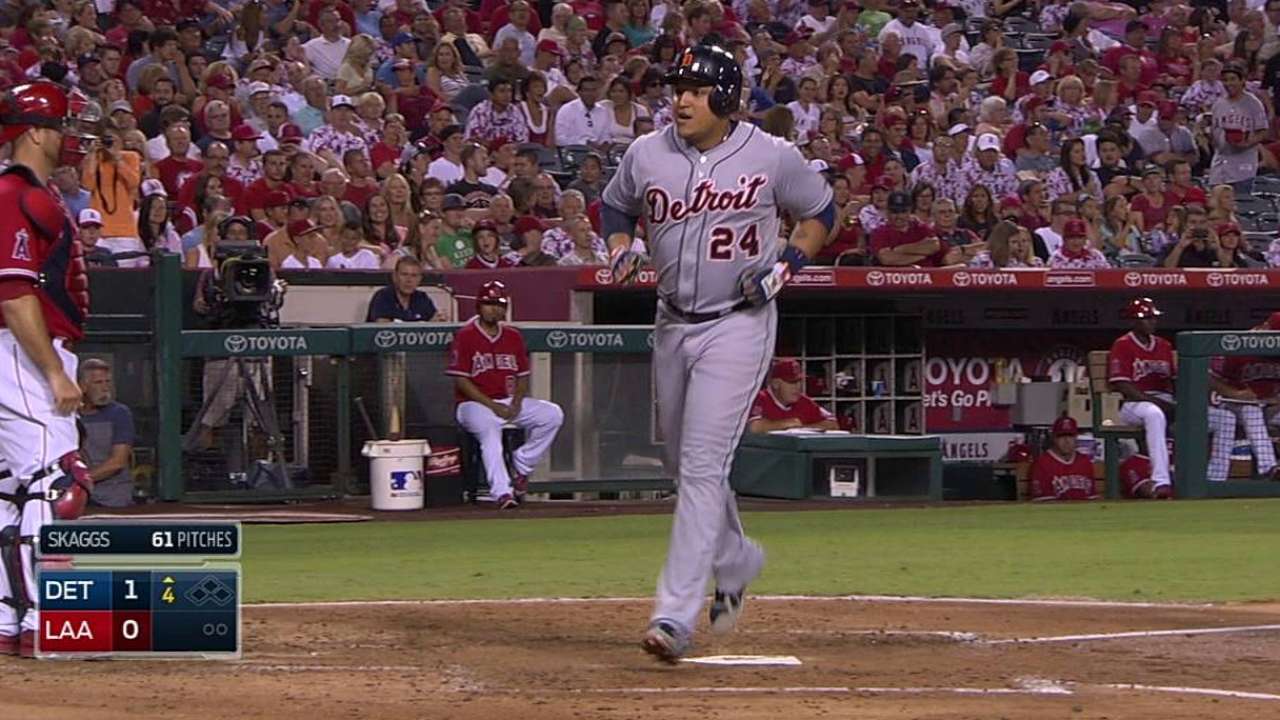 DETROIT -- For just the fifth time this season, Miguel Cabrera was not in his usual No. 3 spot in the Tigers' batting order on Tuesday night.
Instead, he batted cleanup. Detroit manager Brad Ausmus hinted that the decision to bat Cabrera fourth had more to do with Rajai Davis' numbers against White Sox starter Jose Quintana than anything else.
"More of a matchup issue," the skipper said.
Third baseman Nick Castellanos was scratched from the lineup about an hour before first pitch because of a right index finger contusion. In his place, Cabrera moved over to third, and Victor Martinez played first.
Davis, who batted second, entered the game with eight hits in 20 at-bats against Quintana. This is the first time Cabrera's been out of the third spot in an American League park.
A reporter suggested to Cabrera that the lineup change might lead to more baserunners when he comes to the plate.
"Yes, please!" he said.
Cabrera committed an error during Chicago's seven-run seventh inning as the White Sox ran away with an 11-4 victory.
Matt Slovin is an associate reporter for MLB.com. This story was not subject to the approval of Major League Baseball or its clubs.