Soria struggles in first home appearance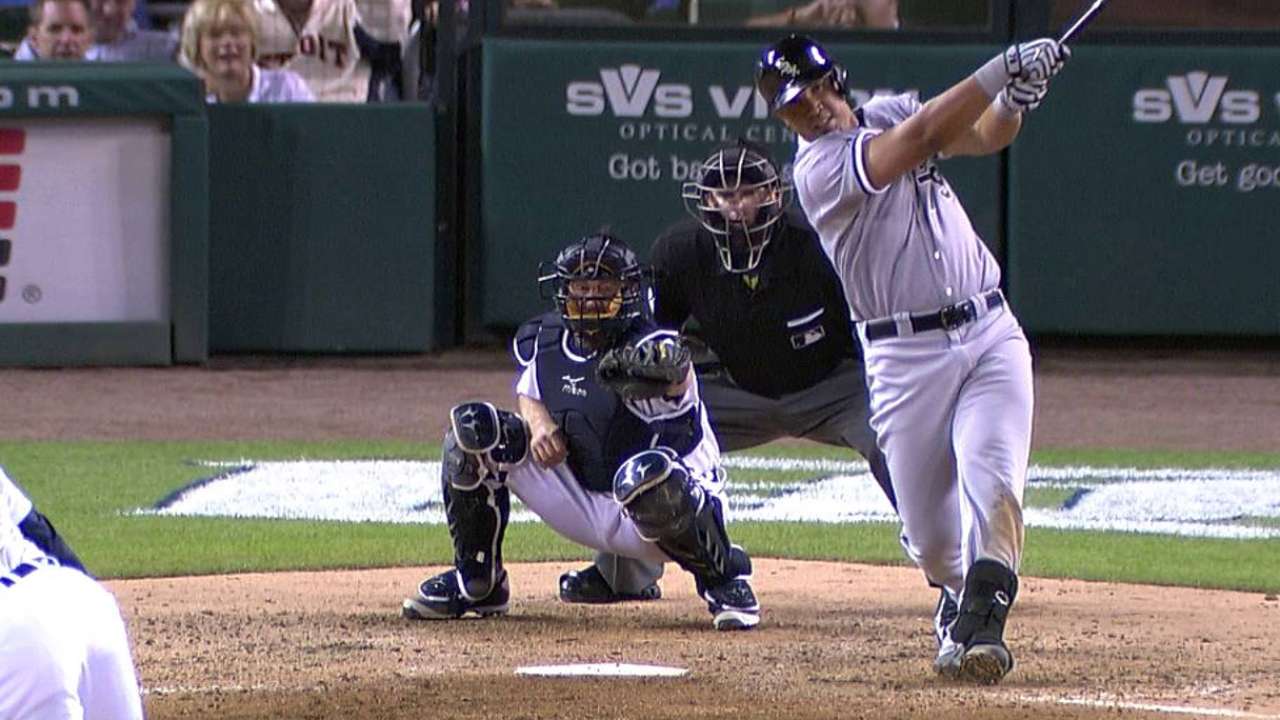 DETROIT -- As a former division foe with the Royals, Joakim Soria has plenty of respect for his new hometown fans as the newest member of the Tigers.
"When you go into a ballpark, and you see the stands full, you know they're excited about baseball," Soria said.
Tuesday night against the White Sox, the reliever, who was acquired from Texas last week, did absolutely nothing to endear himself to those fans. In his second appearance for Detroit, he had what he called "probably the worst outing of my career."
In just one-third of an inning, Soria allowed six hits and four runs. Two of those hits left the yard -- the first two homers he has given up this season. He matched his home run total from 2013 in two at-bats Tuesday.
"Obviously, it wasn't what I wanted," a visibly disappointed Soria said. "A new impression is the one that counts to the fans."
The boos began raining down on the Comerica Park mound after Soria gave up a single, a double and a Jose Abreu home run to begin his outing. That Adam Dunn followed with a blast to right to make it back-to-back shots simply made those boos a little louder.
"It seemed like everything I threw, they were on it," Soria said.
Tuesday's outing followed Soria's appearance Saturday in Anaheim in which he allowed a run on two hits in, again, just one-third of an inning. Manager Brad Ausmus showed little concern over Soria's first two outings as a Tiger, believing he can still do what he was brought in to do -- bolster a struggling bullpen.
"Well, we certainly haven't seen the real Joakim Soria," Ausmus said. "He was missing out over the middle of the plate, and they took advantage.
"I'm certainly not going to make a judgment on Joakim Soria based on one outing."
Matt Slovin is an associate reporter for MLB.com. This story was not subject to the approval of Major League Baseball or its clubs.