Ausmus' successful challenge leads to big frame
Tigers score four runs after manager gets call at first overturned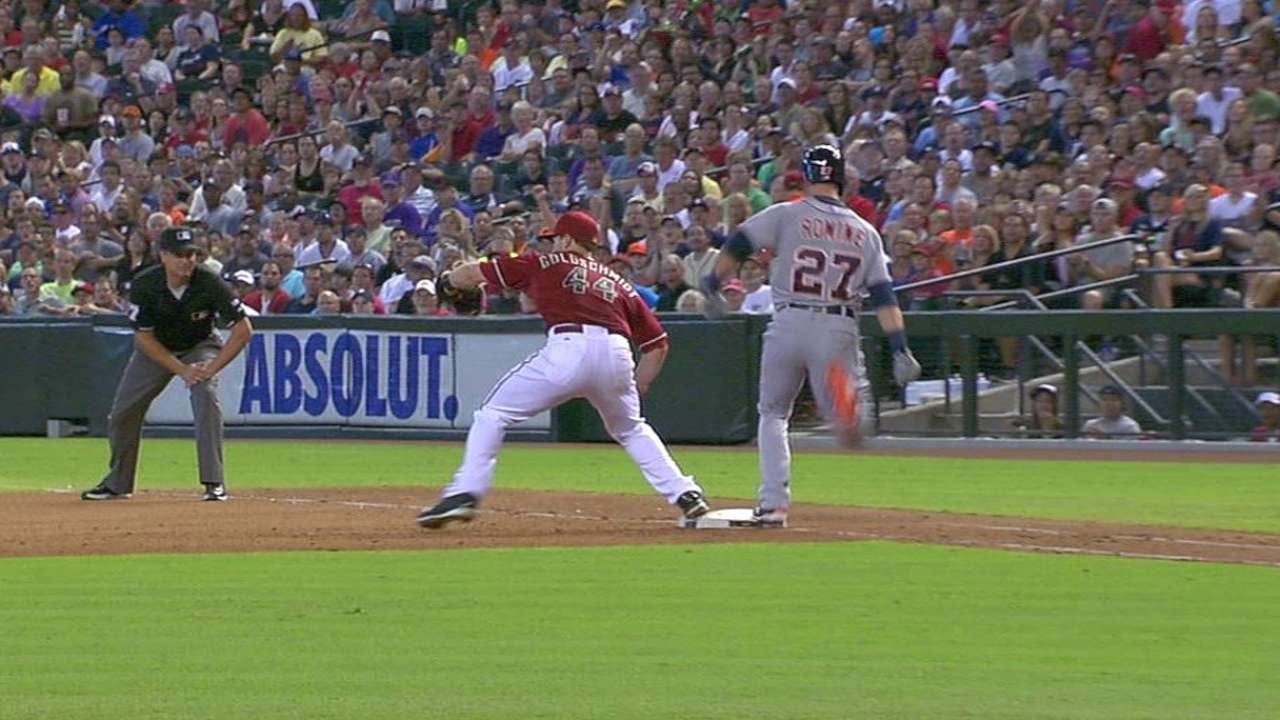 PHOENIX -- Tigers manager Brad Ausmus won a challenge in the fourth inning of the club's game against the D-backs on Wednesday afternoon, and it helped Detroit blow the game open.
Shortstop Andrew Romine hit a ground ball to second baseman Aaron Hill, who bobbled it before firing it to first. First-base umpire Jim Reynolds initially called Romine out at first, which would have been the second out of the inning. But after a short review, the call was overturned.
The reversed call proved big for the Tigers. Center fielder Austin Jackson hit a three-run double with two outs in the inning, putting Detroit ahead 6-0. Rajai Davis followed him with an RBI single that scored Jackson and gave the Tigers a commanding 7-0 lead.
Ausmus is 15-for-24 on manager challenges this season.
Adam Lichtenstein is an associate reporter for MLB.com. This story was not subject to the approval of Major League Baseball or its clubs.