Tucson native Kinsler relishes playing at Chase Field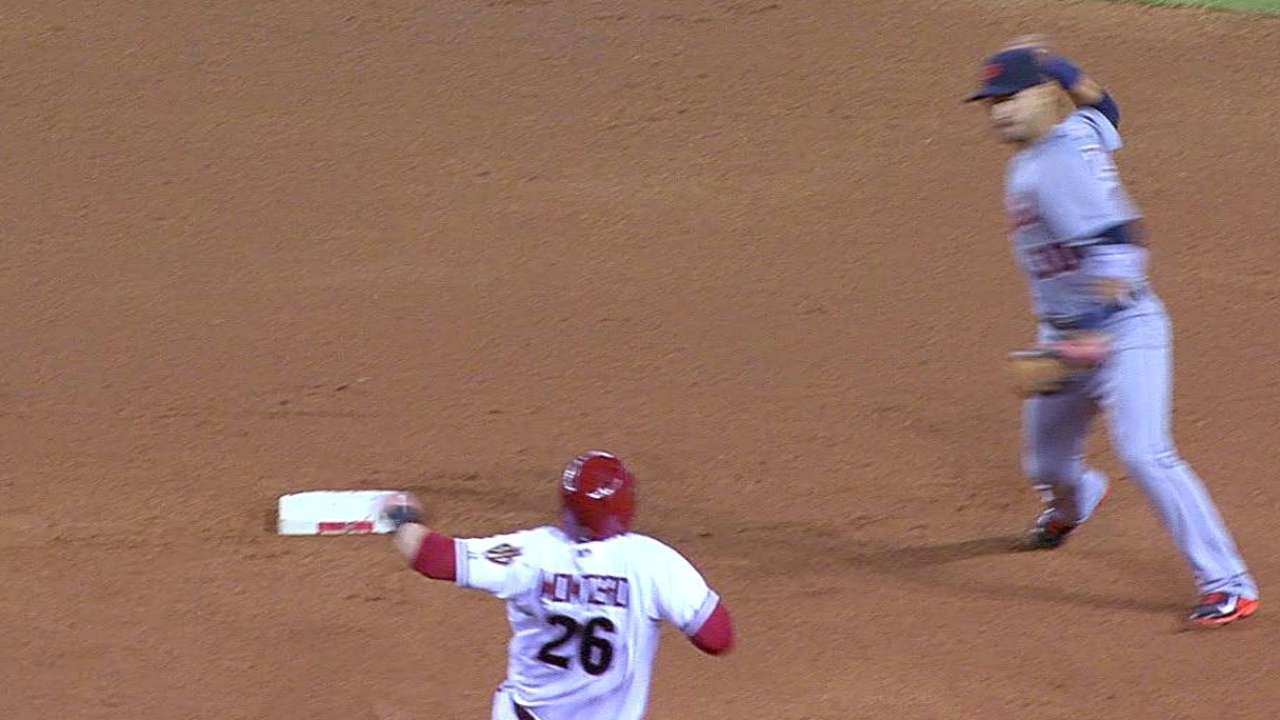 PHOENIX -- The southern Arizona town of Tucson doesn't have a Major League franchise, so the D-backs are as close to a "hometown" team as it gets for Tigers second baseman Ian Kinsler.
Kinsler was born in Tucson, which is a little less than two hours from Phoenix, and was drafted by the D-backs out of high school and again after his first year of college at Central Arizona College.
Following his stint at the junior college ranks, Kinsler spent a season at Arizona State, located in Tempe, Ariz., -- a suburb of Phoenix.
"It's always nice to come back home," Kinsler said. "It's not technically home, but I have a ton of family here."
Kinsler said he's had a lot of ticket requests for the Tigers' three-game Interleague series with the D-backs, but this trip has been all business for the second baseman.
"I'm here to work," Kinsler said. "I've seen my parents and my financial guy's here -- I see him -- but [not] other than that."
Chase Field has certainly felt like a home park for Kinsler. Although road trips to Phoenix are rare as he has spent his entire career in the American League, Kinsler has hit .318 (7-for-22) in five games at Chase Field entering Wednesday.
"I found a couple holes," he said. "The first game was kind of a chopper up the middle, and then [Tuesday], I got one in between short and third … You find holes, you look good.
"[I'm] not necessarily hitting the ball that hard, but whatever works."
Adam Lichtenstein is an associate reporter for MLB.com. This story was not subject to the approval of Major League Baseball or its clubs.