Martinez hampered by upper quad discomfort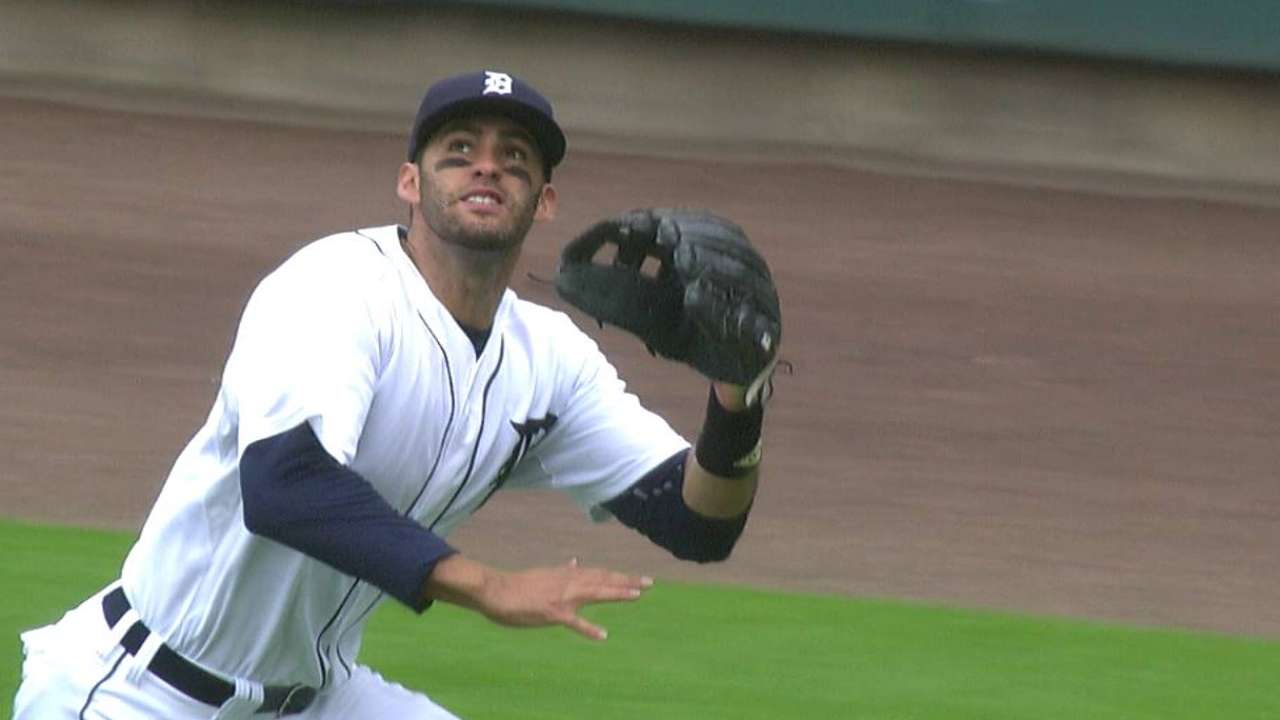 PHOENIX -- Outfielder J.D. Martinez was out of the lineup for the rubber game against the D-backs on Wednesday due to an upper quad injury, manager Brad Ausmus said.
Martinez felt the injury after hitting a single in the top of the eighth inning of Tuesday's game.
"Running down, he just felt a little something," Ausmus said.
Ausmus said he didn't think the injury would keep Martinez out of the lineup long, adding that Martinez was available to pinch-hit.
"Nothing major; he didn't have to come out of the game, but I thought it'd be best to give him a day today," he said.
Rajai Davis took Martinez's spot in left field, and he hit second in the lineup.
"It extends the lineup a little bit," Ausmus said. "I can put [Miguel Cabrera] fourth, [Victor Martinez] fifth."
J.D. Martinez has been hitting especially well in July, batting .358 (24-for-67) this month with four home runs and 12 RBIs.
Adam Lichtenstein is an associate reporter for MLB.com. This story was not subject to the approval of Major League Baseball or its clubs.