Ausmus voices respect for HOF inductee La Russa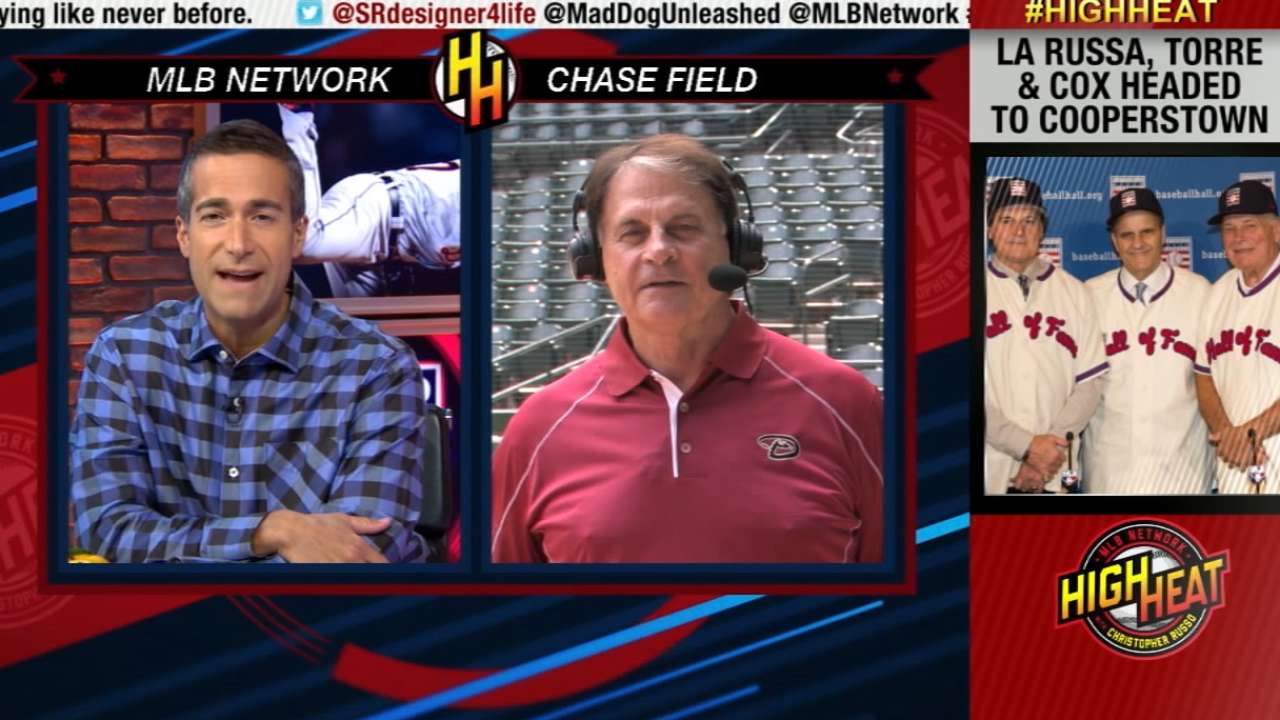 PHOENIX -- Brad Ausmus is no stranger to soon-to-be Hall of Famer Tony La Russa.
The current Tigers manager and former A's and Cardinals skipper saw each other plenty of times from opposing dugouts while La Russa still ran the Cardinals and Ausmus was playing for the division-rival Astros.
"Just because of the nature of the Cardinal-Astro civil rivalry, I knew Tony for years," Ausmus said. "Not personally, but [I] always had interaction with him. Being in the same division, we played against each other a lot. We played in the playoffs a lot."
The one meeting that stuck out to Ausmus came when La Russa, who will be inducted into the Hall of Fame on Sunday in Cooperstown, N.Y., sent him a note after Ausmus' Astros defeated the Cardinals in the 2005 National League Championship Series.
"The clubhouse guy came over into our celebration and handed me a piece of paper, and it was a note from Tony saying, 'Congratulations, Brad,'" Ausmus said. "I still have it. I kept it.
"He had just lost the NLCS, and he took the time. I know he sent one to Jeff Bagwell and [Craig] Biggio and myself -- individual ones."
Ausmus said he has always liked the way La Russa's teams played.
"They played the game the right way and they were respectful of the other team," Ausmus said. "There wasn't a lot of pomp and circumstance. They just played baseball."
La Russa is currently helping run the D-backs in the front office as the club's chief baseball officer, a position Ausmus said he wasn't surprised La Russa took, adding that it was the "logical next step."
Adam Lichtenstein is an associate reporter for MLB.com. This story was not subject to the approval of Major League Baseball or its clubs.