Kelly named Tigers' Heart and Hustle Award winner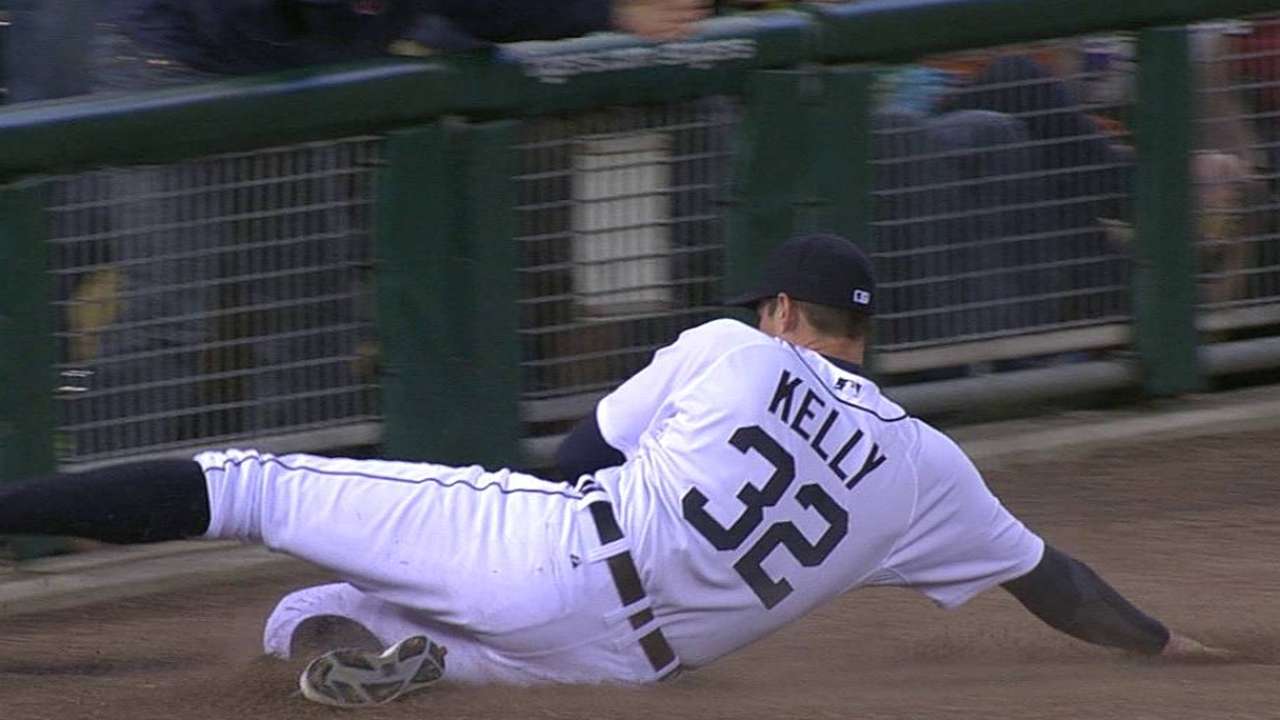 PHOENIX -- The Major League Baseball Players Alumni Association announced utility player Don Kelly as the Tigers' 2014 Heart and Hustle Award winner on Tuesday.
The honor, given out to a member of each team, rewards players who show passion for baseball and who the association believes best displays the values, spirit and tradition of baseball.
"When you get recognition like that, it's nice," Kelly said.
The honor doesn't surprise his manager, Brad Ausmus.
"He hasn't have to be told to be ready," he said. "He's always ready, and he's always prepared and he obviously has a lot of versatility.
"I'm not sure if [fans] do or don't [appreciate his role], but it's a very important role. Gives you a lot of flexibility at the end of games. ... It's almost like an insurance policy. He can play anywhere if something happens unexpected."
All 30 teams' nominees will be voted on by fans, and an overall winner will be announced on Nov. 18 at the 15th Annual Legends for Youth Dinner in New York City.
Kelly was the Tigers' nominee in 2013, and past Tigers nominees include Austin Jackson, Alex Avila, Brandon Inge, Curtis Granderson and Carlos Guillen.
Right fielder Torii Hunter won the overall award while he was with the Angels in 2011, and he has been nominated five times by clubs.
"Every day, I try to go out and play the game the right way," Kelly said. "I love playing the game. I play it with passion and leave everything out on the field. Really, that's all you can do. It's a great game to play and I love playing it."
Adam Lichtenstein is an associate reporter for MLB.com. This story was not subject to the approval of Major League Baseball or its clubs.