Nathan bounces back with spotless ninth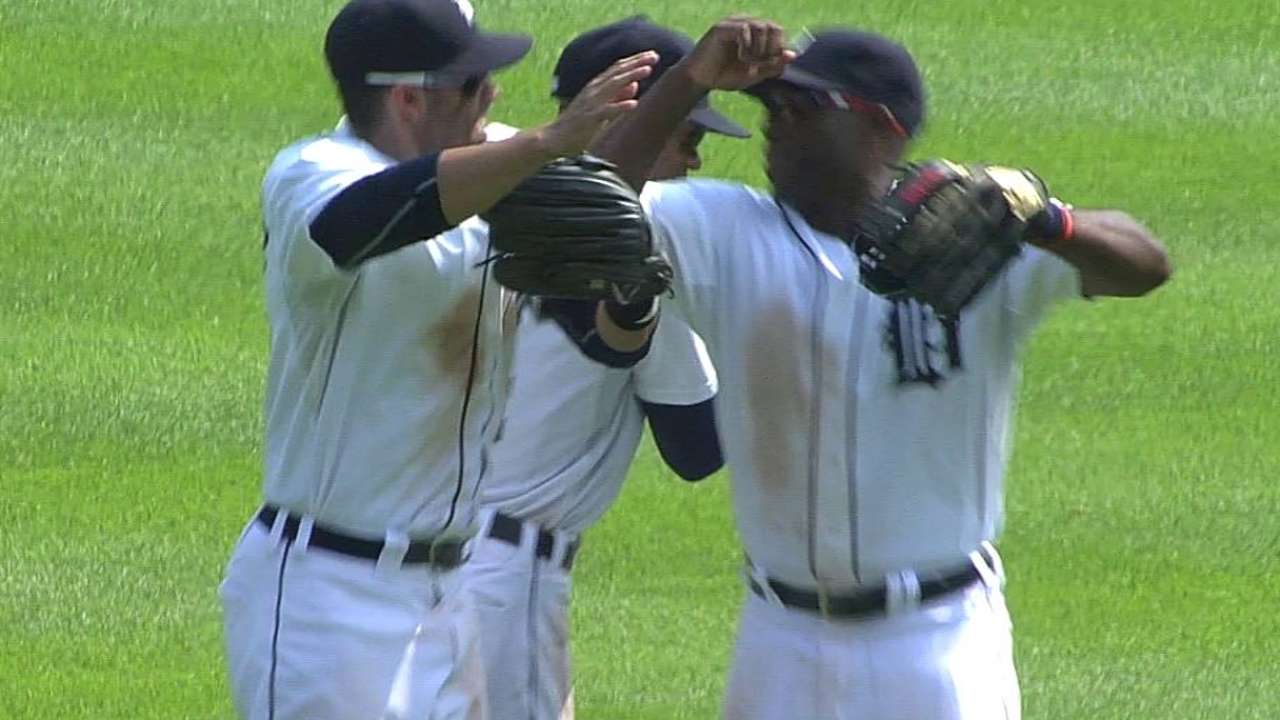 DETROIT -- By now, in his 14th big league season, Joe Nathan has accepted the fact that the closer is an easy scapegoat on any baseball team.
"When things go bad, they're all over you," Nathan said Sunday, a day after he gave up three runs in the ninth inning of a tie game that the Tigers eventually lost to Cleveland. "When things go well, they cheer."
This time, Nathan was the recipient of cheers after his 1-2-3 ninth ended the Tigers' 5-1 win over the Indians.
Nathan has been an enigma this season, and his rough night Saturday forced manager Brad Ausmus to answer questions regarding Nathan's status as the team's closer. The veteran has retired the side in order only four times in his last 18 appearances, a far cry from the shutdown closer many Tigers fans envisioned they were getting when the team signed Nathan last offseason.
Meanwhile, the most attractive internal alternative for the closer role, Joba Chamberlain, pitched a scoreless eighth for the second consecutive day.
The Tigers are also reportedly in the market for bullpen help from the outside as the July 31 non-waiver Trade Deadline approaches. In 2011, Nathan was attempting to come back from Tommy John surgery the year before, and it was then that he learned a valuable lesson -- don't worry about the trade rumors.
"I didn't concern myself then, and I'm surely not going to do it now," Nathan said.
This season, Nathan's name isn't popping up as a candidate for a trade, but any deal for relief pitching could certainly leave him on less-than-level footing.
"I'm way too old to worry about that stuff," Nathan said. "I've done too much in this game, too much in my career. I think it'd be unfair to myself to beat myself up over that kind of stuff after all the things I've been through in my career. That's part of the game and I know stuff's going to be talked about, but that's not for me to worry about."
Ausmus had hinted that rust could have played a role in Nathan's rough appearance on Saturday, as he went over a week without pitching. But he showed no signs of that on Sunday.
"It was crisp," Ausmus said of Nathan's effort. "He was down, got strikes in the bottom of the zone, good slider, looked like he was throwing downhill. I thought he pitched very well."
Matt Slovin is an associate reporter for MLB.com. This story was not subject to the approval of Major League Baseball or its clubs.