Joba not letting ankle soreness affect results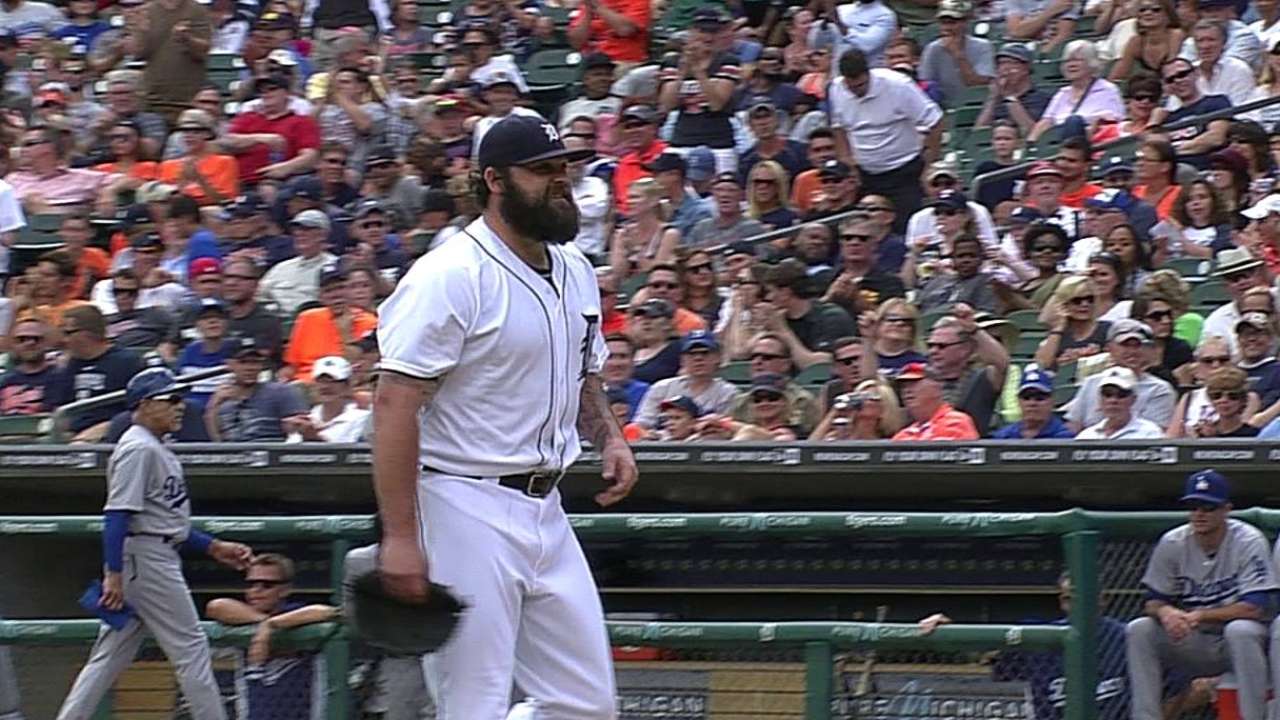 DETROIT -- According to Joba Chamberlain, it's rare that he wakes up and his ankle isn't bothering him.
So Sunday, a day after his right ankle prevented him from pitching the ninth inning, Chamberlain explained that feeling fine is a relative term.
"When you break it, you deal with the stiffness," Chamberlain said of his prior ankle injury that required surgery.
In the series finale against the Indians, the right-hander needed a bit more than the six pitches he needed to record a perfect eighth inning Saturday night, walking two batters but still escaping unscathed.
When Chamberlain was unable to continue Saturday, Joe Nathan was summoned to pitch the ninth. He gave up three runs and, with them, the game. Chamberlain's performance in his first season as a Tiger has been exemplary, with few exceptions. As a result, his name has come up as a possibility to replace Nathan as closer.
Manager Brad Ausmus shrugged off that suggestion Saturday, saying he isn't near the point of making a change to the back of the bullpen. And Nathan did recover Sunday by pitching a 1-2-3 ninth.
But Chamberlain was still there, keeping the Indians scoreless for the second straight game. He said he understands the tribulations that Nathan has faced as closer.
"You have to have a short-term memory," the setup man said. "You've got to turn the page. He leads all active closers in saves, so he's been through every situation. We trust him. We believe in him. He's going to be there for us."
As for Chamberlain, a former starter, he's comfortable in any role.
"I don't care when I pitch," he said.
Matt Slovin is an associate reporter for MLB.com. This story was not subject to the approval of Major League Baseball or its clubs.