Tigers option VerHagen back to Triple-A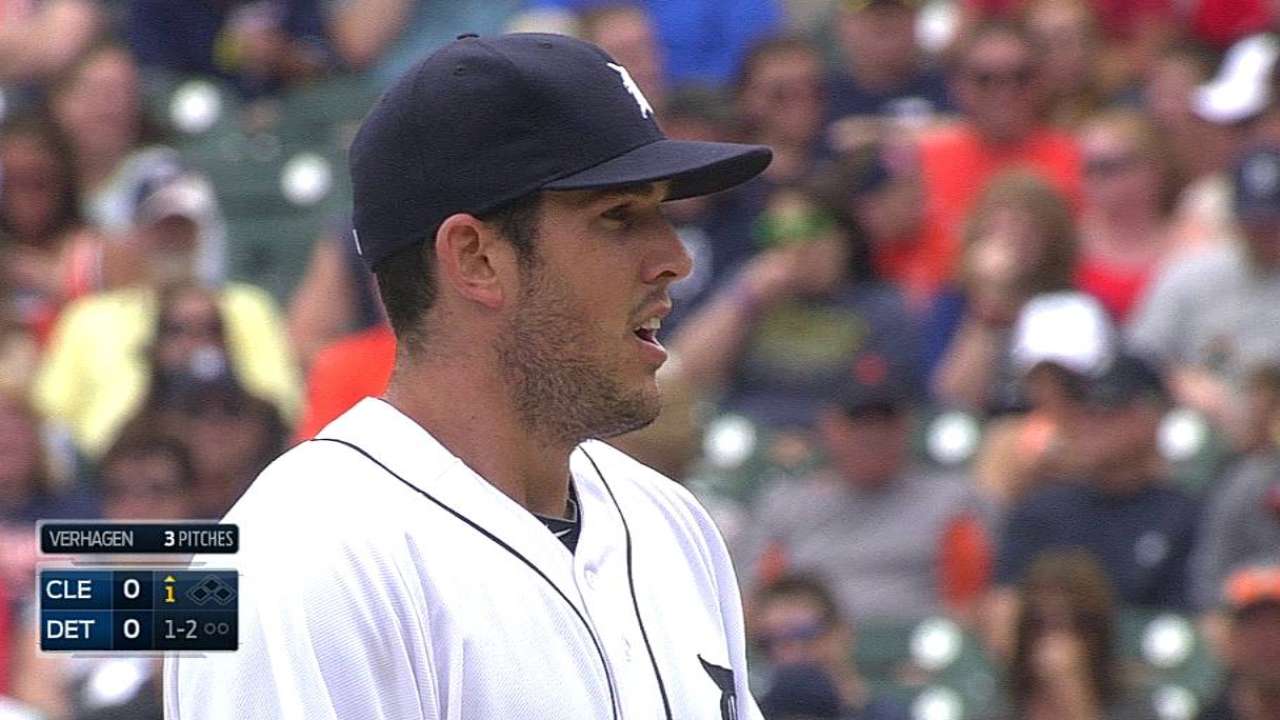 DETROIT -- After making his Major League debut Saturday in Game 1 of the Tigers' doubleheader vs. the Indians, Drew VerHagen was optioned back to Triple-A Toledo on Sunday.
VerHagen pitched well for four innings but ran into trouble in the fifth, when the Indians were seeing him for the second time. The 23-year-old righty took the loss, exiting after five innings in which he gave up three runs on five hits.
No corresponding move was needed, as VerHagen was called up in an invocation of MLB's 26th-man rule, which allows teams to carry an extra player for doubleheaders.
The Vanderbilt product, who isn't known as a strikeout pitcher, managed to punch out four Cleveland batters through the first two innings.
"I think, just realizing it was a cool opportunity for me, I wasn't really worried," VerHagen said of the experience. "I just kind of took it all in."
Matt Slovin is an associate reporter for MLB.com. This story was not subject to the approval of Major League Baseball or its clubs.