Miggy can relate to LeBron's Midwest move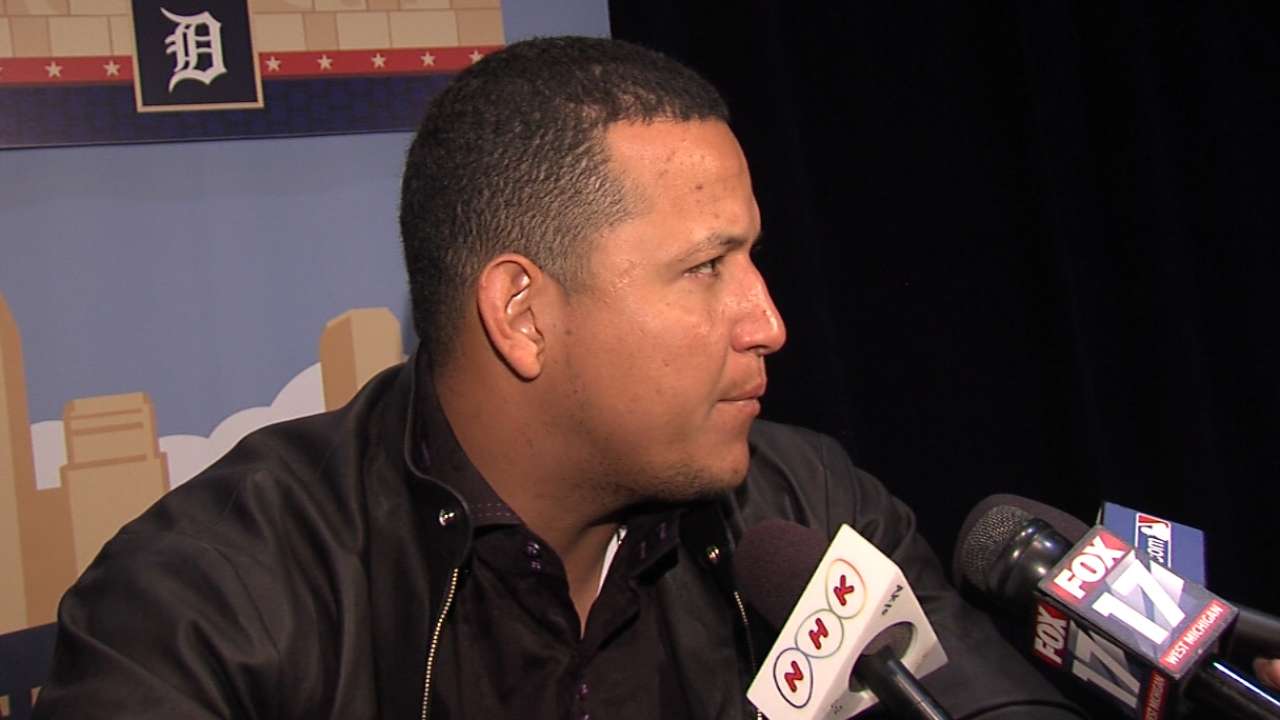 MINNEAPOLIS -- Miguel Cabrera knows what it's like to leave Miami for the Midwest. He did it when the Marlins traded him to Detroit seven years ago. LeBron James' decision to leave the Miami Heat for Cleveland last week didn't hit quite as close to home, but it hurt.
Cabrera is a Heat ticket holder who can frequently be seen at games during the offseason. He flew back to Miami on an off-day last season so he could watch the team in the Eastern Conference finals, and Cabrera is a good friend of just-retired Heat sharpshooter Shane Battier, a Detroit area native.
"I'm very sad," Cabrera said, "but happy for him. He's going to be at home. He's going back to Cleveland. Hopefully, he'll do great over there."
So will the now nine-time All-Star still root for the Heat?
"I like the Heat," Cabrera said, "but I'm a LeBron fan."
Jason Beck is a reporter for MLB.com. Read Beck's Blog and follow him on Twitter @beckjason. This story was not subject to the approval of Major League Baseball or its clubs.