V-Mart won't play, but will attend All-Star Game
Tigers hoping designated hitter will return to lineup for second-half opener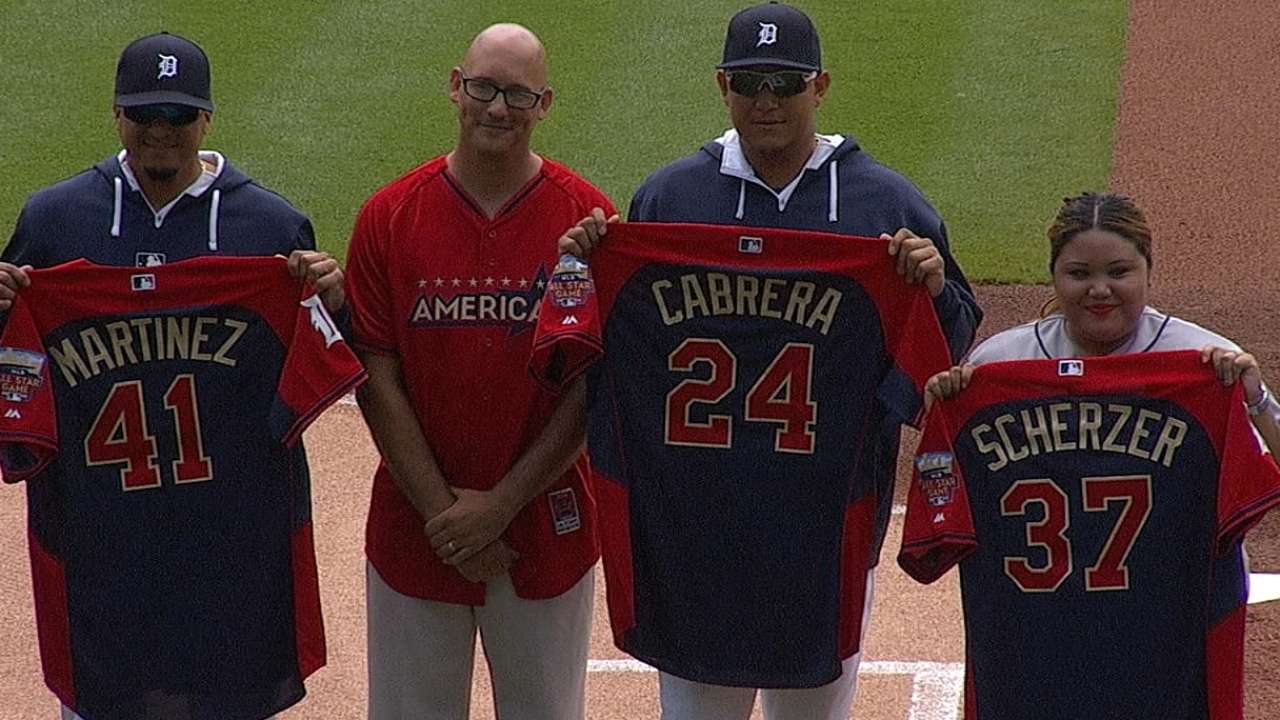 KANSAS CITY -- Victor Martinez won't be playing in the All-Star Game, but he still plans on making the trip to Minneapolis for the week's festivities.
Martinez earned the honor of American League reserve, but a strained right side forced him out of Tuesday's Midsummer Classic at Target Field.
"He should go, I mean he was selected by his peers. He should definitely go," Tigers manager Brad Ausmus said.
Ausmus officially ruled out Martinez for the final two games of the Royals series. That means Martinez's injury will have cost him the final eight games before the All-Star break.
Detroit starts the second half with a four-game series at home vs. the Indians. The club hopes Martinez can return in the opener on Friday.
"He did some upper body movement exercises yesterday, he felt fine doing them, we're hoping he's fine today, and if he is, I think the next step's going to be taking some swings off the tee, and/or soft toss tomorrow," Ausmus said before Saturday's game at Kauffman Stadium.
Jackson Alexander is an associate reporter for MLB.com. This story was not subject to the approval of Major League Baseball or its clubs.