Suarez's glove preserves Sanchez's gem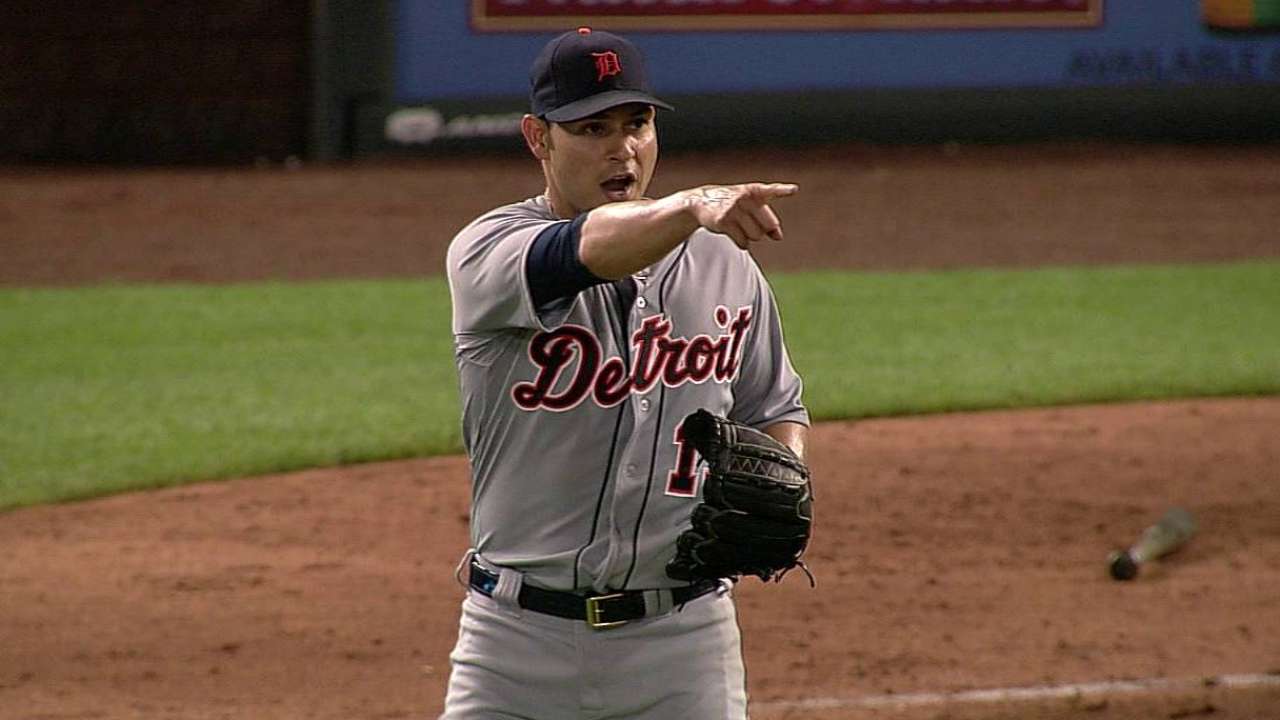 KANSAS CITY -- Anyone who saw Eugenio Suarez's game-saving play could have appreciated the brilliance of it.
But the ultimate stamp of approval came when general manager Dave Dombrowski approached the rookie shortstop, patted him on the back and congratulated him for the mind-boggling effort in Detroit's 2-1 win over the Royals on Friday.
Suarez preserved the Tigers' lead, and Anibal Sanchez's sixth win of the season, in the seventh inning.
The frame began with a Mike Moustakas leadoff double. Moustakas moved to third on Omar Infante's groundout to Suarez, bringing up Jarrod Dyson.
With the infield in, Dyson scorched a ground ball toward Suarez's right side. Suarez froze and, without the time to flash his glove to the backside, simply slid it across the ground and picked the ball in one motion, then easily threw out Dyson.
The play earned plaudits all around, particularly from his starting pitcher.
"Amazing, amazing," Sanchez said. "I think that's the play [of] the game. If he doesn't stop that ball, the game is probably tied, or I don't know [what would] happen after that, but for me that's the play of the game."
Bench coach Gene Lamont, filling in as manager for an ill Brad Ausmus, concurred.
"Probably the big play of the game was Suarez's. ... That kind of, to me, was the play of the game and probably gave us the win," Lamont said.
Suarez admitted that he hardly saw the liner.
"I don't know how I caught that ball," Suarez said.
His double-play partner, Ian Kinsler, ribbed him in the locker room after the game, yelling, "Hey, that was a good play. You should have seen it."
Jackson Alexander is an associate reporter for MLB.com. This story was not subject to the approval of Major League Baseball or its clubs.