To Torii, playing Royals 'just another series'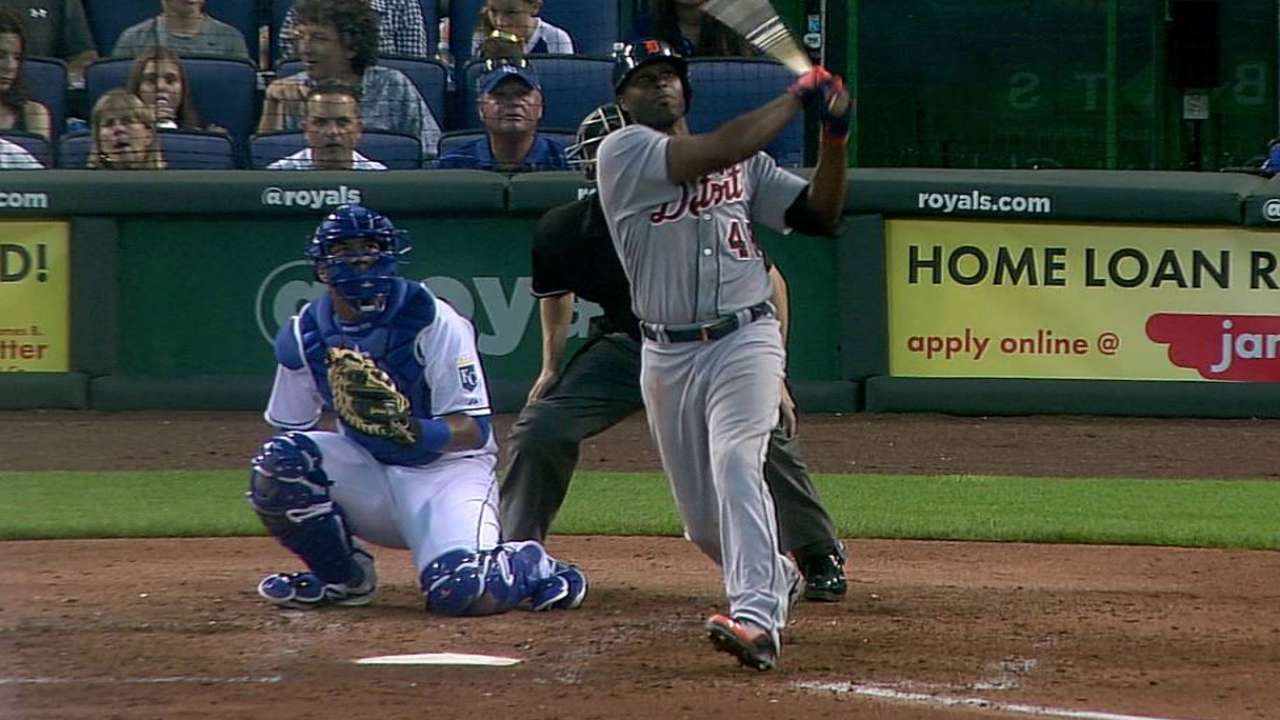 KANSAS CITY -- It's tough to dilute the significance of the Tigers' current four-game series with the second-place Royals, but that's just what Torii Hunter prefers to do.
"It's not a big series, it's just another series," said Hunter after Detroit took the first game, 16-4. "We just finished playing the Dodgers, and we took two from those guys and we battled every day. Every game we just came ready to play. Today is the same thing -- we came ready to play, there wasn't no statement. It's a good series because it's in the division, but we're not trying to make a statement or anything."
With Thursday's win, the Tigers extended their grasp on first place to 5 1/2 games, with three games remaining until the All-Star break. That 5 1/2-game advantage is their largest lead since May 31, and it tops all division leaders.
"I've been [in first place] several times, and you don't get caught up in June and the beginning of July and say, 'This is a big series,' because then you have another series with another team and you're going to find yourself kind of burned out," Hunter said.
The series might have significance to some, but according to Hunter, not the Tigers.
"For the fans and the media, yeah. For us, no. We come to play every day the same way. Of course we know we've got a chance to gain some ground, but I don't think we change our approach or anything like that," he said.
Hunter was at the center of the Tigers' 16-run outburst on Thursday, collecting three hits, including a solo home run, and three RBIs. He has upped his average to .485 over his last eight games.
Jackson Alexander is an associate reporter for MLB.com. This story was not subject to the approval of Major League Baseball or its clubs.