Scherzer a spectator for crucial set in KC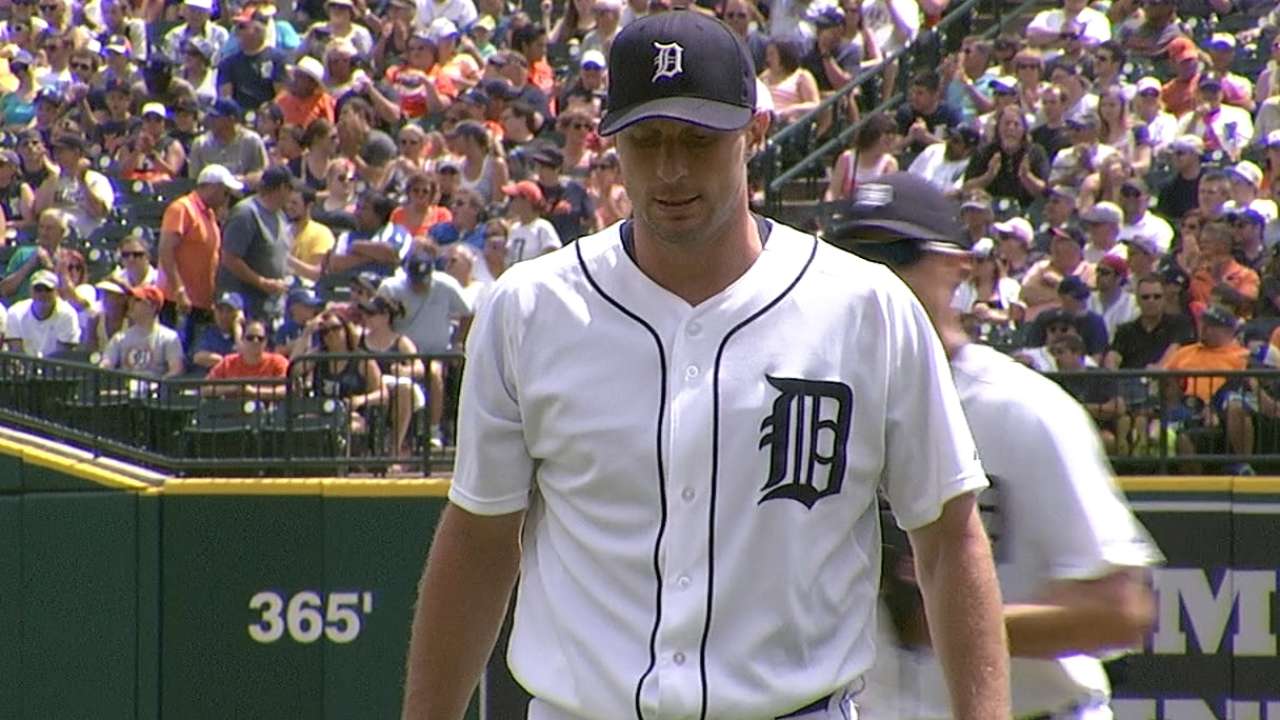 KANSAS CITY -- With arguably the Tigers' biggest series of the first half underway, ace Max Scherzer finds himself in the unusual role of spectator.
Because Scherzer started the series finale with the Dodgers, the Royals have the good fortune of not having to face him during the four-game series, the final series before the All-Star break.
Scherzer, an All-Star for the second straight year, will watch as Detroit looks to build on its 4 1/2-game lead over Kansas City entering Thursday.
"Oh, it's great. You get a little breather before the All-Star break," Scherzer said, adding, "It's welcomed. Not going to complain about getting a break."
Scherzer said that for the most part, his normal pregame preparation would not differ.
"I'm in the status quo. I'm doing my program the way it always is. I'm coming to the park, getting my work in, lifting, running, doing everything I need to do to prepare like I was going to pitch in five days," Scherzer said. "The only thing that really might change is the throwing aspect."
Whether Scherzer pitches in the Midsummer Classic, and for how long, combined with the fact that the Tigers play a doubleheader on the Saturday after the break complicates matters for manager Brad Ausmus when it comes to setting his post-All-Star Game rotation.
But before Thursday's game, Ausmus indicated that Scherzer would pitch in one of the first two days following the break.
Jackson Alexander is an associate reporter for MLB.com. This story was not subject to the approval of Major League Baseball or its clubs.