Review turns Joyce's triple into homer in Detroit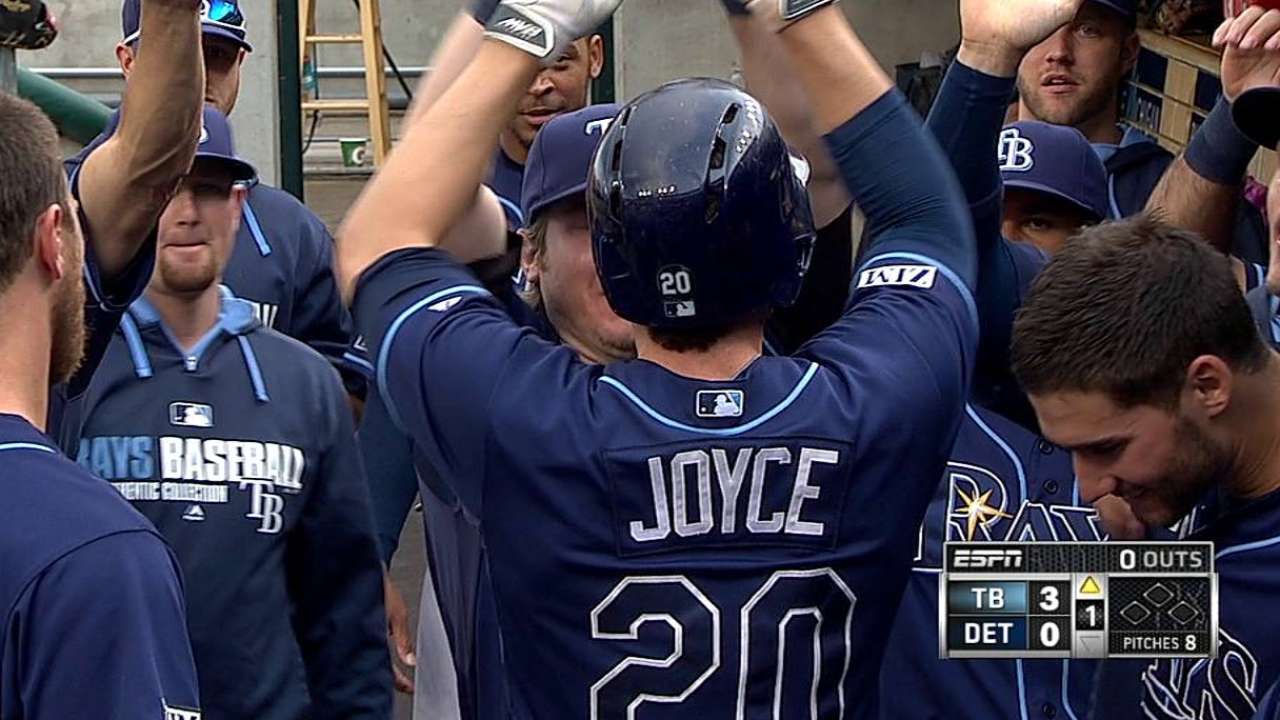 DETROIT -- Former Tiger Matt Joyce was awarded a home run against his former team in the first inning Sunday night after a brief review.
Joyce, the Rays' left fielder, cranked one off the right-field wall, and it was initially ruled in play. Joyce stretched it for an RBI triple, but a crew chief review, initiated by Greg Gibson, granted him a two-run homer.
The line-drive blast pushed Tampa Bay's early lead to 3-0.
Rick Porcello had a 25-inning scoreless streak entering the first inning following two shutouts in his last two starts.
Matt Slovin is an associate reporter for MLB.com. This story was not subject to the approval of Major League Baseball or its clubs.