Continued soreness keeps V-Mart out of lineup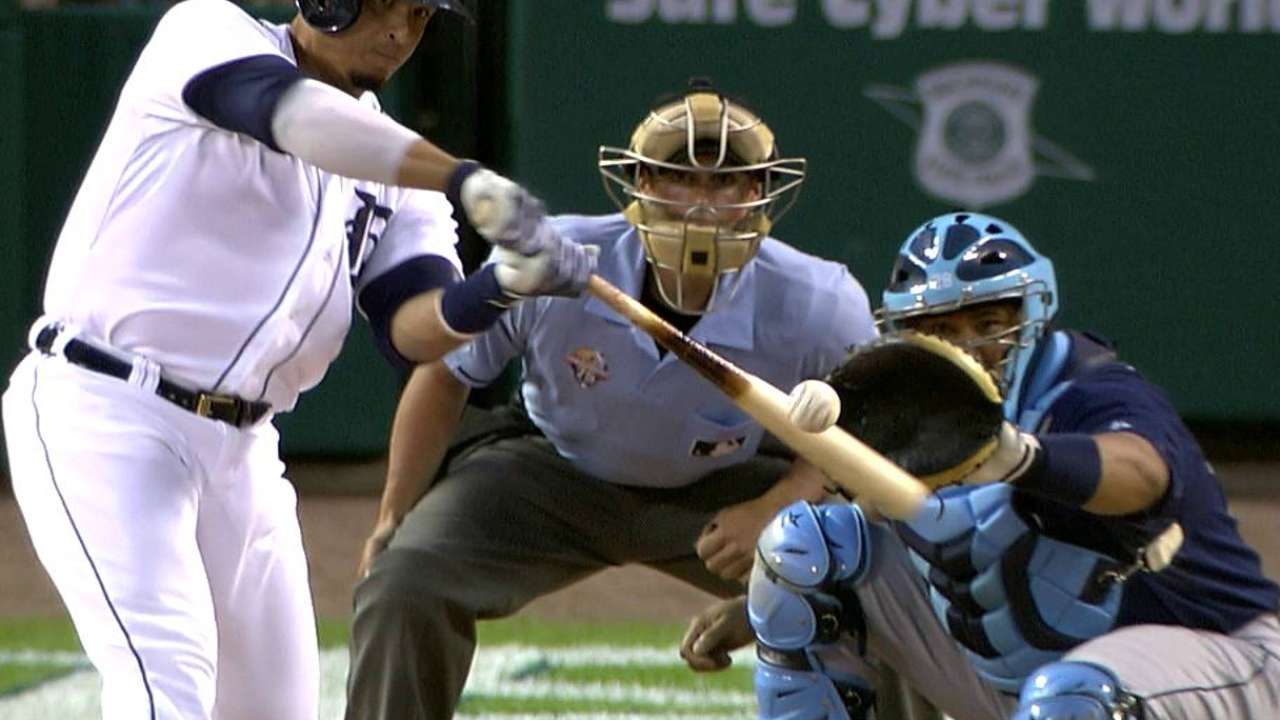 DETROIT -- Victor Martinez was held out of the Tigers' lineup for the fourth time in six games Saturday as he continues to recover from soreness in his left side.
Manager Brad Ausmus removed Martinez from Friday night's game against Tampa Bay after he was bothered in his last at-bat by the soreness that kept him out of the Oakland series earlier in the week.
"If push comes to shove, we could probably keep him down all the way through the All-Star break," Ausmus said before Saturday's game. "But right now, we're just going to see how he feels every day."
Martinez hadn't missed a game this season before the week began.
Ausmus added that Martinez's injury should have no bearing on his status as an All-Star.
"He should make the All-Star team," Ausmus said. "I hope he does make the All-Star team. Obviously, if he's not healthy, it's a different story. He still deserves to be an All-Star, whether he's physically able to play in the All-Star Game, or not."
Martinez is leading the Tigers with a .328 batting average and 21 home runs.
Jason Beck is a reporter for MLB.com. Read Beck's Blog and follow him on Twitter @beckjason. Matt Slovin is an associate reporter for MLB.com. This story was not subject to the approval of Major League Baseball or its clubs.