Dombrowski not bothered by Astros leaks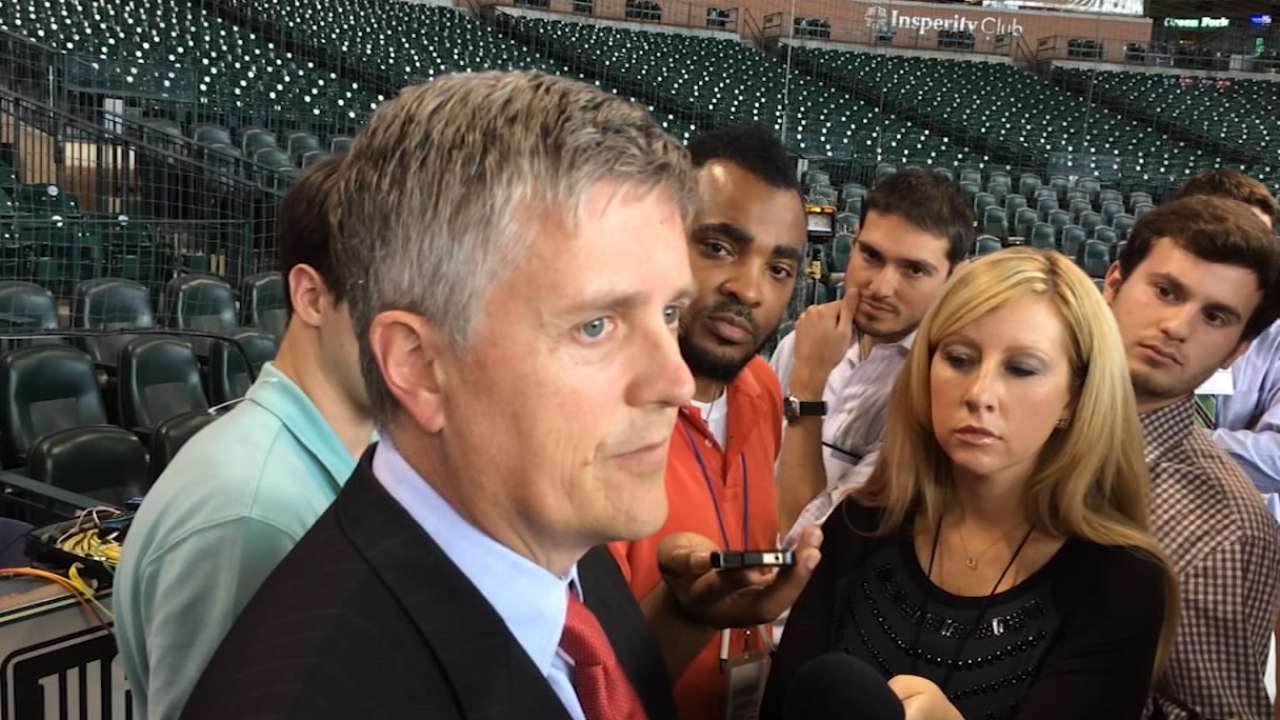 DETROIT -- While reactions have been varied from Major League general managers over the leak of internal trade discussions from the Houston Astros front office, Tigers president/general manager Dave Dombrowski did not seem particularly bothered.
"[Astros GM] Jeff [Luhnow] was great. He apologized ahead of time before it came out," Dombrowski said. "It's one of those things that happens. I'm sure they didn't want it to come out."
The leaked discussions, which showed up on an internet forum and later were published on Deadspin, included some notes on the Tigers-Astros trade talks leading up to the Jose Veras trade last July. The only major piece of information, that the Astros were apparently interested in trading for Nick Castellanos, was not a major revelation. Dombrowski has said for a couple years that Castellanos' name came up in the intial stages of many trade talks they've had.
Asked if he was surprised something like that could happen, Dombrowski shrugged.
"That's how life is," he said." Your computer could get hacked. It happens all the time. You do the best you can."
Jason Beck is a reporter for MLB.com. Read Beck's Blog and follow him on Twitter @beckjason. This story was not subject to the approval of Major League Baseball or its clubs.