Small adjustments pay off big for Scherzer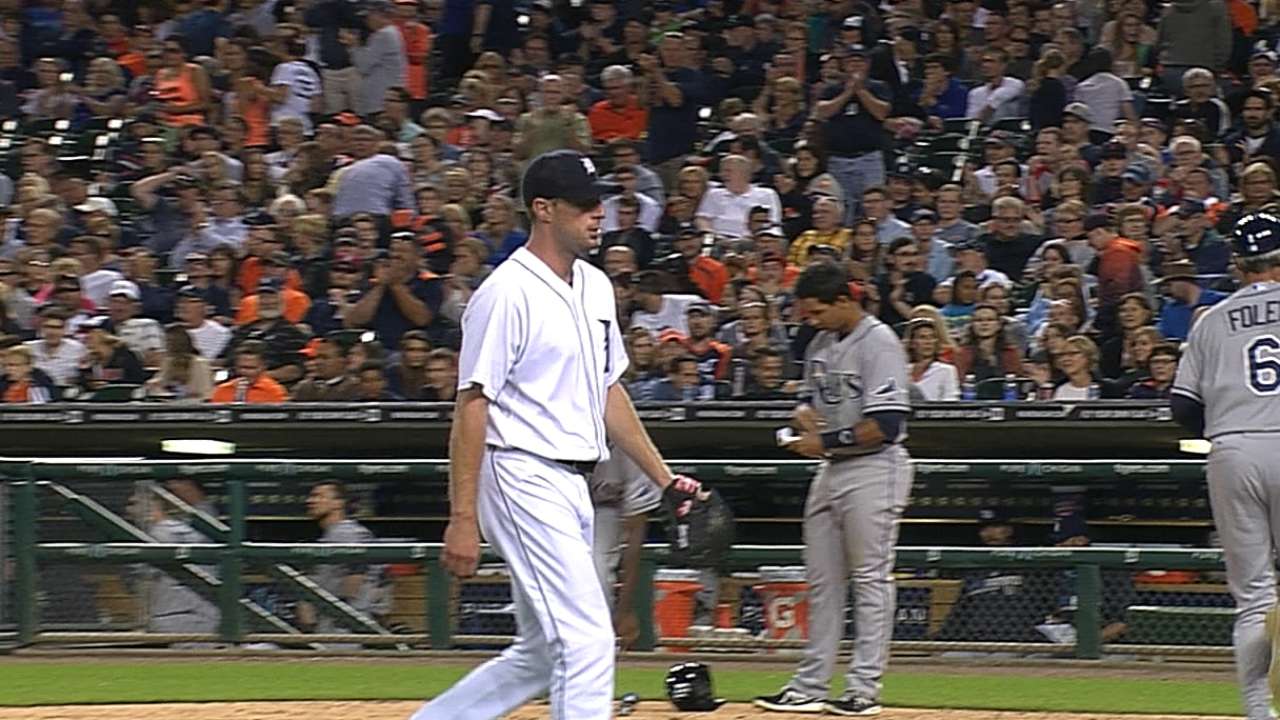 DETROIT -- Justin Verlander wasn't the only former Cy Young Award winner in Detroit who needed to change things early this season. Max Scherzer didn't need an overhaul, but he needed to know how to use his stuff better.
His last four starts have shown the benefit of a tweaked approach.
"I've really tried to be more aggressive towards the plate with all my pitches, actually all four of them," Scherzer said after eight innings of one-run ball to beat the Rays Thursday night, "not trying to get around them and make them come out of the zone laterally. I'm trying to come right at the zone, at the knees or down at the plate, down below the zone, and attacking that area.
"That's stuff we've been working on -- I'd say the past three starts, not worrying about trying to generate a swing and miss per se by making it go away, but really trying to drive it through the zone and then drive it underneath. That's the stuff I feel like after that Kansas City start, I really identified. That's what I'm doing a better job at now, those 0-2, 1-2 counts of executing pitches the way I want to."
Scherzer gave up 10 runs on 10 hits in four-plus innings against the Royals on June 17. He has allowed just four runs on 15 hits over 21 innings in three starts since then, walking four and striking out 28. He has pounded the strike zone in each of those outings for 70-plus strikes, including 75 strikes out of 106 pitches Thursday. That matched Drew Smyly for the best strike ratio by a Tiger for an outing of that many pitches this season, according to baseball-reference.com; Smyly had the exact same number of pitches and strikes against the Royals on June 18.
Jason Beck is a reporter for MLB.com. Read Beck's Blog and follow him on Twitter @beckjason. This story was not subject to the approval of Major League Baseball or its clubs.