Jackson settling back into leadoff spot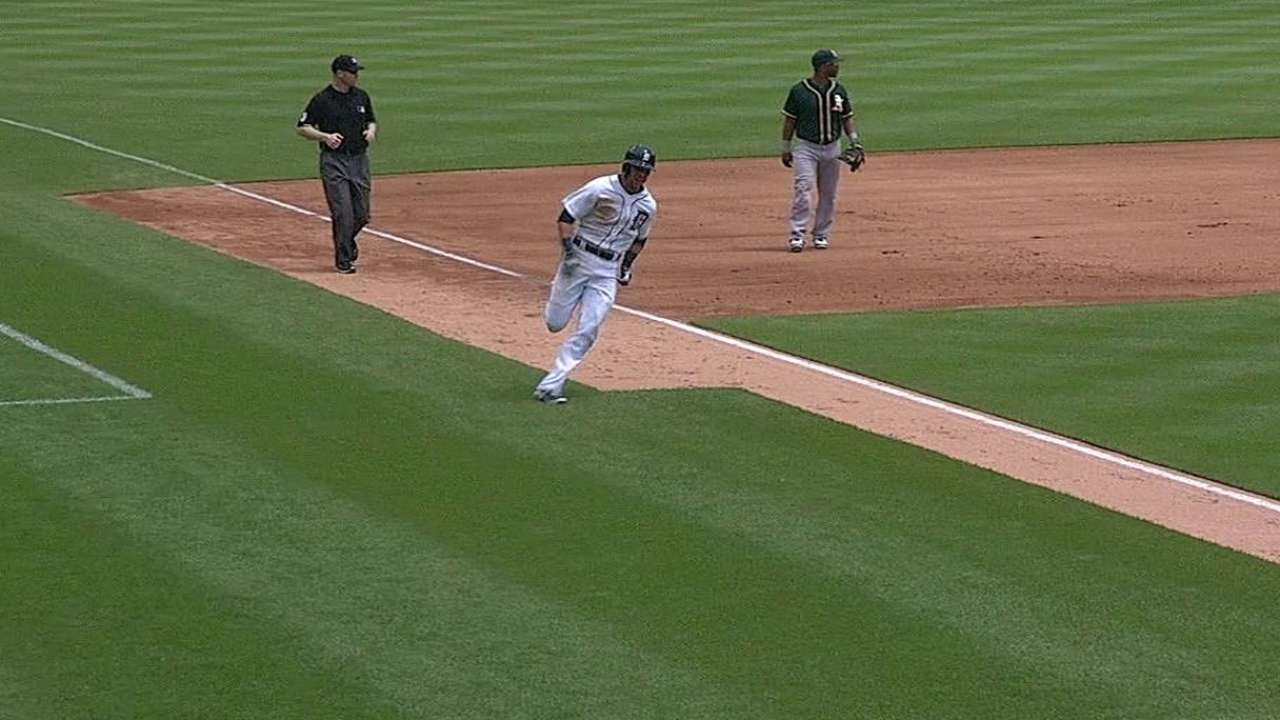 DETROIT -- The return of Austin Jackson atop the batting order saw him post back-to-back multi-hit games for just the third time this year. His four-strikeout performance Friday quieted talk of him of him heating up as a leadoff hitter.
"He had a rough game today," manager Brad Ausmus said afterwards. "The last couple games, he swung the bat real well. Obviously tonight wasn't one of his better games."
Before the game, Jackson insisted he isn't doing anything different at the top of the lineup from what he would've been doing if he was still hitting further down.
He's had some mechanical tweaks, he said, notably with the long-running leg kick/toe tap he does as a timing mechanism. However, he said, he'd be doing that no matter where he's hitting in the lineup.
"I don't think it's changed anything," Jackson said of the move back up the lineup. "My approach is the same as it's always been, just trying to do what leadoff hitters are supposed to do and try to get on base."
Friday marked Jackson's fifth game in six days batting leadoff after not leading off in a single game this season before that.
Jackson entered Friday with five hits and three runs scored over his previous two games. With Jackson leading off, meanwhile, Ian Kinsler has moved down to the second spot, where he plated Jackson with a first-inning homer Thursday night.
"I like Austin up there. He sees a lot of pitches," Kinsler said. "He's swinging the bat really well right now. We seem to turn the lineup over a lot better right now. It seems like the lineup's clicking pretty well."
That was the patient approach Jackson seemingly took when he was leading off in past years, at least in his first at-bats, sometimes to his detriment. Ironic, then, that his ratio of pitches per plate appearance is at a career high of 4.2 this season, and nearly a third of his strikes have been called ones, according to baseball-reference.com. Part of that, however, arguably comes from pitchers throwing him more pitches outside the strike zone.
Jason Beck is a reporter for MLB.com. Read Beck's Blog and follow him on Twitter @beckjason. This story was not subject to the approval of Major League Baseball or its clubs.