J.D. Martinez makes first return to Houston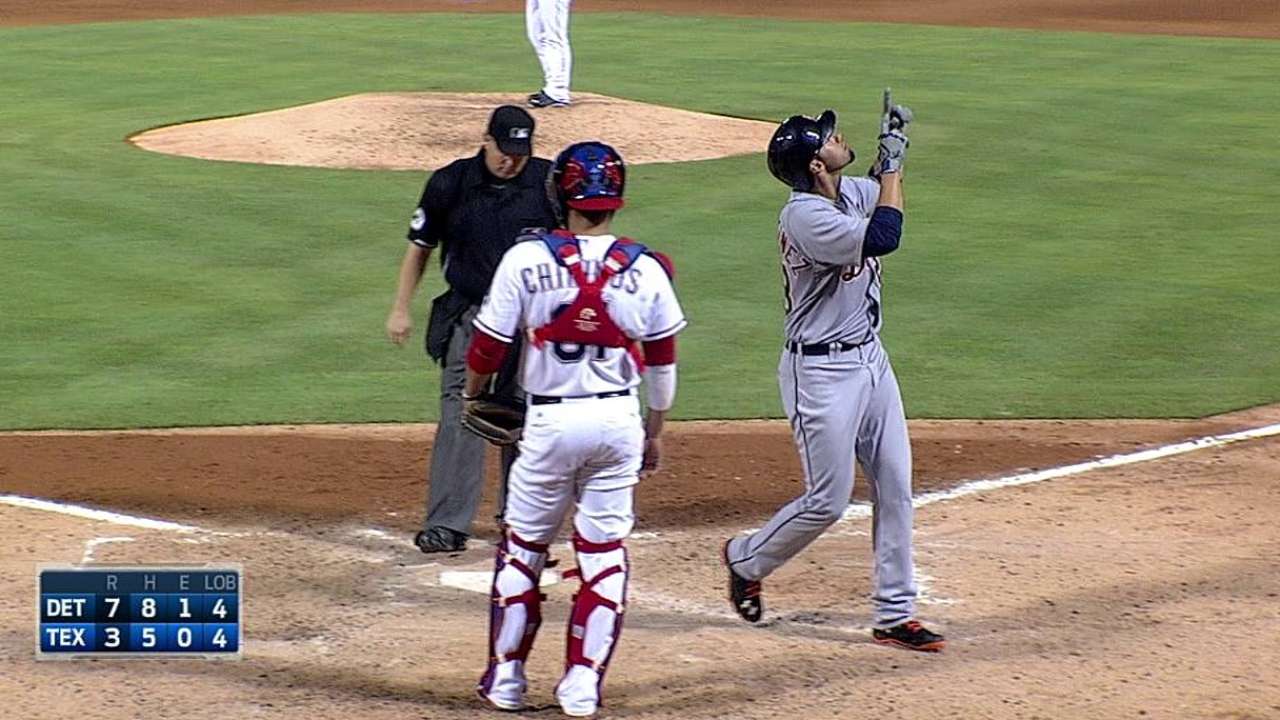 HOUSTON -- Brad Ausmus isn't the only Tiger making a return to Houston on Friday.
J.D. Martinez was drafted by the Astros in 2009 and made his Major League debut with the Astros on July 30, 2011, to replace Hunter Pence, who had been traded to the Phillies.
"I'm just happy to see the guys," Martinez said. "A lot of these guys I grew up with. I started professional ball with them and we were all here together."
Martinez spent three seasons playing for the Astros and was let go before this season. He hit .251 with 24 homers and 126 RBIs for Houston, who struggled to win games throughout his time with the team.
He returns to Houston one game removed from a 14-game hitting streak, in which he hit .411 with six homers and 17 RBIs. He credits his recent hot streak and .310 season average to changes he made in the offseason to his swing.
"He kind of revamped his swing this offseason," Ausmus said. "He's got tremendous power."
Mike Vernon is an associate reporter for MLB.com. This story was not subject to the approval of Major League Baseball or its clubs.