Former Astro Ausmus returns to Minute Maid Park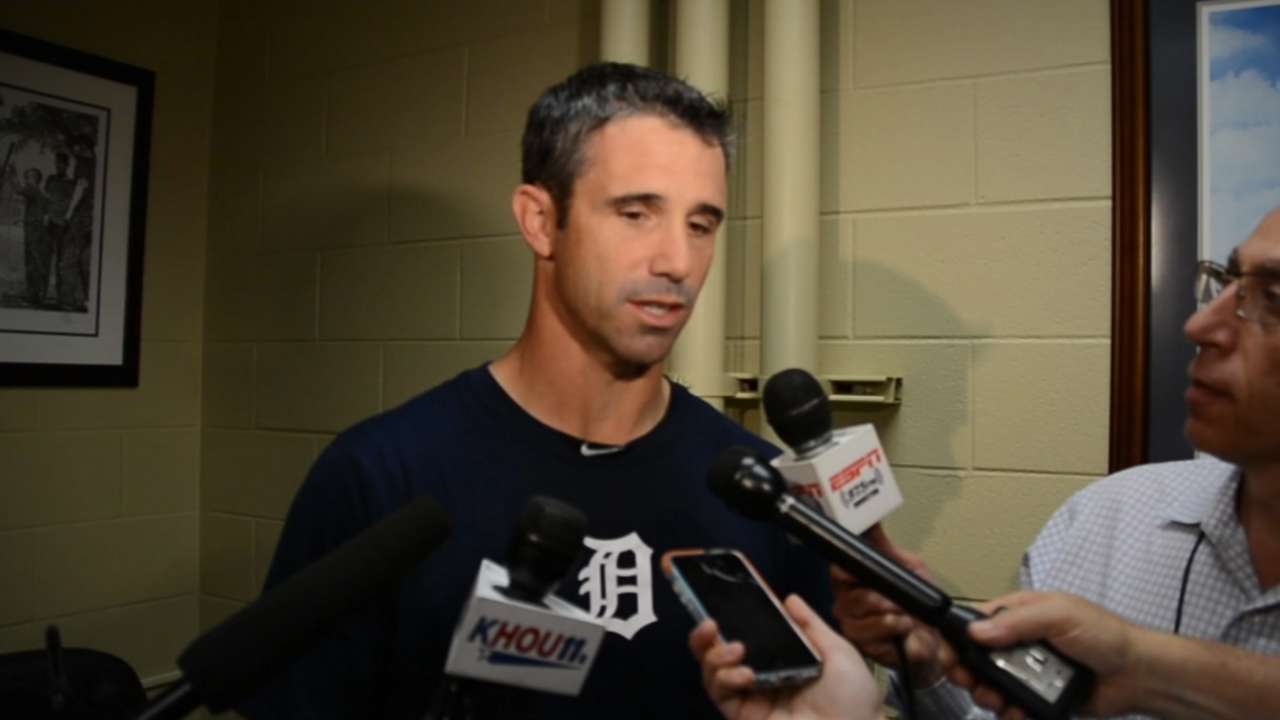 HOUSTON -- The wall that was the recipient of Tigers manager and former Astro Brad Ausmus' most memorable moment of his career is green now.
With two outs left in game four of the 2005 National League Divisional Series, Ausmus hit a home run off the left-center wall to tie the game at 6-6. The ball just barely bounced over the fence and off the manila wall just left of the 404-foot mark to send Minute Maid Park into a frenzy.
Ausmus joked that he went out to the wall in early batting practice to show the Tigers where he hit it.
"Some of these guys on the team don't think I had power to hit it out there," Ausmus said.
When he was playing with the Dodgers, Ausmus returned to Houston to face the Astros, but this is his first time returning as a manager. He caught for the Astros in 1997-98 and again from 2001-08, including the playoff run in 2005 that ended with a trip to the World Series against the White Sox, who swept the Astros.
Astros former first baseman Jeff Bagwell called Ausmus early Friday afternoon to chat. Ausmus said the two are in frequent contact but hadn't seen each other since the summer.
While he's handling his typical managerial duties, this three-game series will still be a little bit different for Ausmus, as a myriad of old faces and friends will be stopping by to say hello.
"It brings back memories when you walk through the corridor," Ausmus said. "A lot of good memories and familiar places."
Mike Vernon is an associate reporter for MLB.com. This story was not subject to the approval of Major League Baseball or its clubs.