Dombrowski acknowledges search for relief help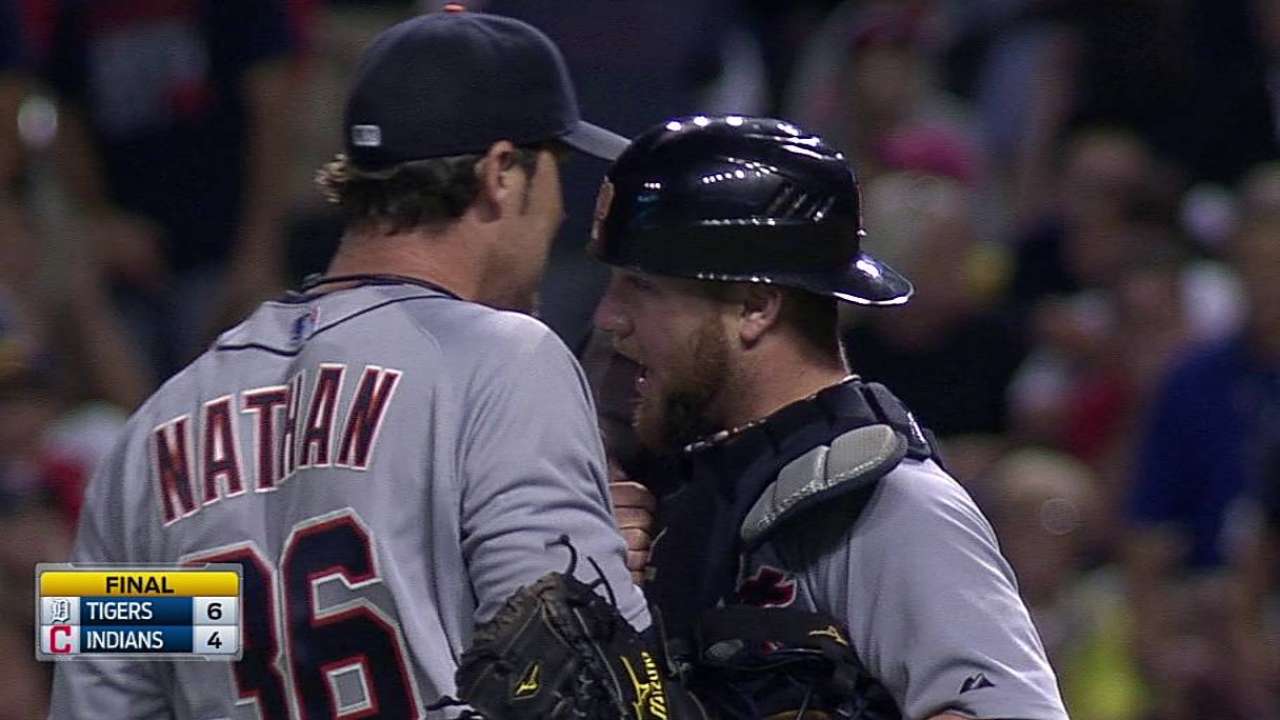 ARLINGTON -- The Tigers need bullpen help, team president/general manager Dave Dombrowski acknowledged Wednesday. However, they have their closer. That was Dombrowski's message on MLB Network Radio.
Dombrowski acknowledged Wednesday what talent evaluators from other teams have been suggesting for some time: Detroit is in the market for relief help with the Trade Deadline about five weeks away. They are not, however, seeking another closer type, believing that the improvement Joe Nathan has shown in recent weeks should carry into the second half of the season.
"We may need a little bit of help in the bullpen," Dombrowski told Casey Stern and Jim Bowden on MLB Network Radio's Inside Pitch program, "maybe middle as we go forward, or someone that can help pitch later in the game. But we're not looking for that closer and that gives you a very comfortable feeling. …
"We feel comfortable with Joba [Chamberlain] the way he's throwing later there. We have some young guys in our bullpen right now, so I think it's more somebody that feels comfortable pitching a combination of the seventh and eighth innings for us at this time."
That void could be filled by Joel Hanrahan, who continues to rehab in Florida as he prepares to take his surgically repaired elbow into game situations and an eventual Minor League assignment.
"We've got some encouraging signs with him, and he would be an ideal person if he stepped forward," Dombrowski said. "Right now, though, I could not tell if he would be ready to do that and be counted on in August and into September. I'm not saying he will not, but I can't say that he will be. He'd be the ideal type of guy for us, but if there's one thing we're looking to acquire at this point, we'd be keeping an open mind to sort of give us a little more depth in our bullpen."
Jason Beck is a reporter for MLB.com. Read Beck's Blog and follow him on Twitter @beckjason. This story was not subject to the approval of Major League Baseball or its clubs.