Davis adjusting to replay's impact on steals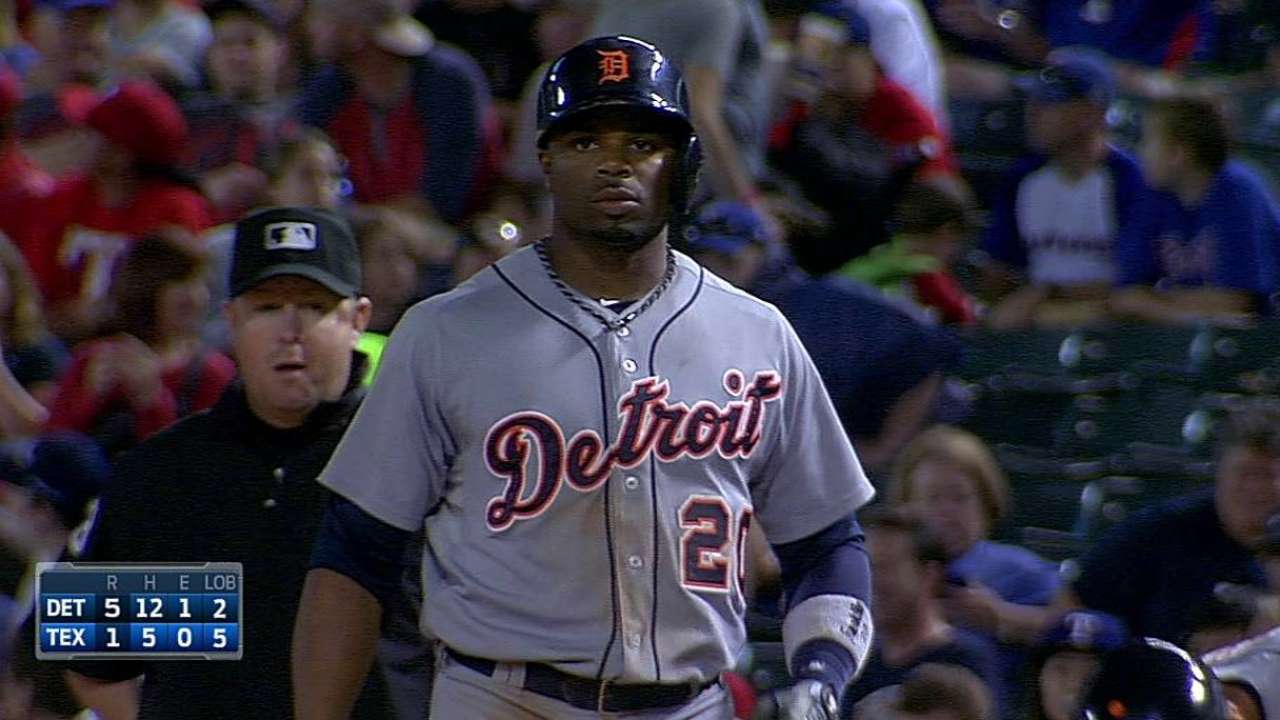 ARLINGTON -- It took a replay review for Rajai Davis to be caught stealing Tuesday for the sixth time in 27 attempts on the season. It did not take the overturned call for Davis to note the impact that replay has had on teams defending him.
What used to be quick swipe tags on him as he slid into second base are now longer tags as infielders anticipate Davis oversliding the bag. With such plays now reviewable, contact with the bag is now being scrutinized in a way it never could before. A similar situation drew attention early in the year in a nationally televised Yankees-Jays game, and prompted a clarification from Major League Baseball that such plays could be reviewed.
It was replay that revealed Davis losing touch with second base as he got up from his slide, rewarding Rougned Odor for his tag.
"Can't get away with it," Davis lamented, shaking his head. "Before, that was an automatic safe. But I've had two calls that got overturned."
It has changed the way the Tigers have had their infielders tag would-be basestealers, too.
"We've talked to our infielders about riding the tag out," manager Brad Ausmus said. "Keep the glove on the guy, just because that may happen. He may come off the bag and not even know it, and then you look at replay and then you get the call."
It's not going to lead Davis to change the way he slides, partly out of fear that an awkward motion will lead to injury. It will, however, lead him to pay special attention to keeping contact with the bag, something he's usually good at doing.
"It's not going to happen again," Davis said.
Jason Beck is a reporter for MLB.com. Read Beck's Blog and follow him on Twitter @beckjason. This story was not subject to the approval of Major League Baseball or its clubs.