Avila confident Tigers' signs are intricate enough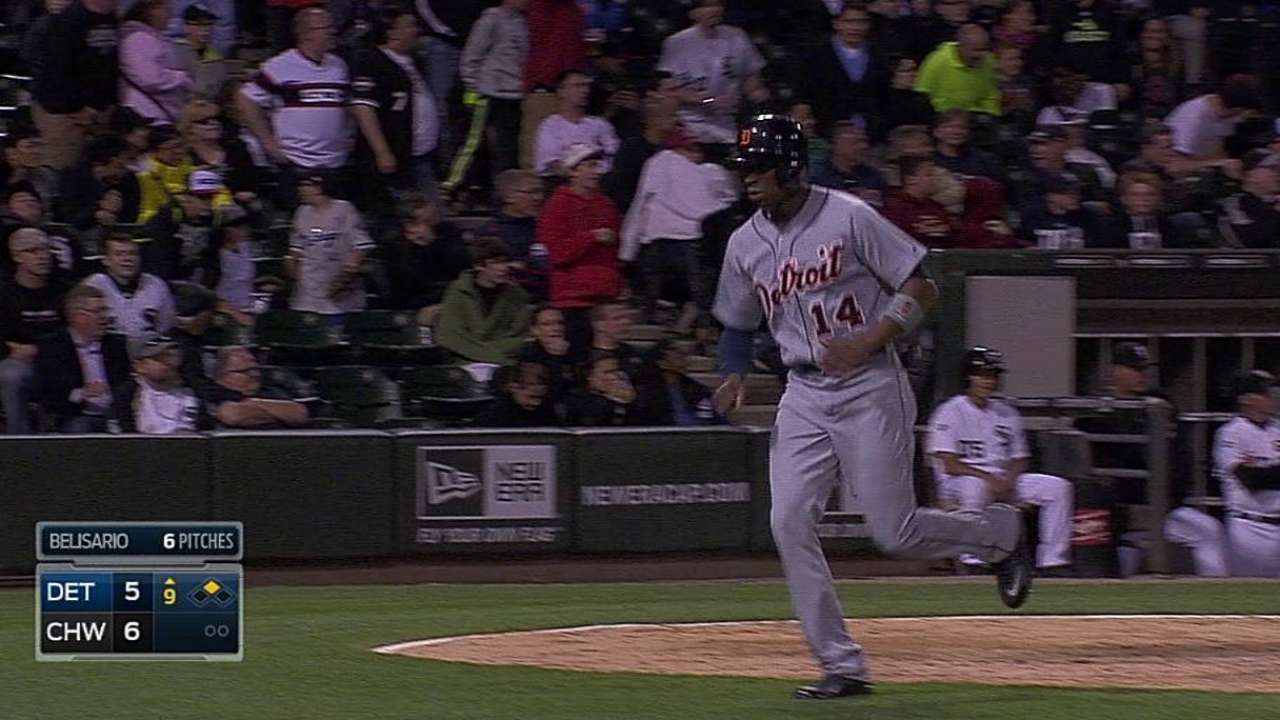 CLEVELAND -- Alex Avila has had to answer plenty of questions about the Tigers' pitching struggles, from what's wrong with Justin Verlander in his latest start to the pitch selection for closer Joe Nathan in a close game. The question of whether he might be tipping pitches was a new one.
"I've heard some crazy things," Avila said Friday, "but this takes the cake."
It was a conspiracy theory straight out of the Internet comments section, but it gained enough traction to get asked. Somebody went into the comments section of NBC Sports' Hardball Talk site and argued that he was able to predict pitches with up to 85 percent accuracy from the second inning on based on watching Avila. If Avila pounded his mitt once before putting it where he wanted the ball, the pitcher threw a fastball. If he did it twice, the pitcher threw an offspeed pitch.
Avila got a laugh out of it.
"I know I don't pat my glove after every pitch, not even close," he said. "Sometimes I do, sometimes I don't."
There are many other problems with the theory, However, the notion of opposing teams gaining an advantage against a pitcher with a baserunner looking to home plate isn't anything new. Likewise, the possibilities of Tigers starters somehow tipping their pitches or baserunners looking at signs has been reviewed during the rotation's uncharacteristic struggles.
Sign stealing is one of the oldest tricks, and quietly one of the biggest worries for pitchers and catchers, which is why teams create such an intricate, redundant system of sign sets.
"Obviously, there's enough effort for people to talk about it," Avila said. "Every pitcher has a completely different set of signals. Even signals from the coaches, those are all made so the other team doesn't pick them up."
Jason Beck is a reporter for MLB.com. Read Beck's Blog and follow him on Twitter @beckjason. This story was not subject to the approval of Major League Baseball or its clubs.